NEXT MATCH: Gloucestershire vs Sussex Sharks
Weekly briefing: May 23rd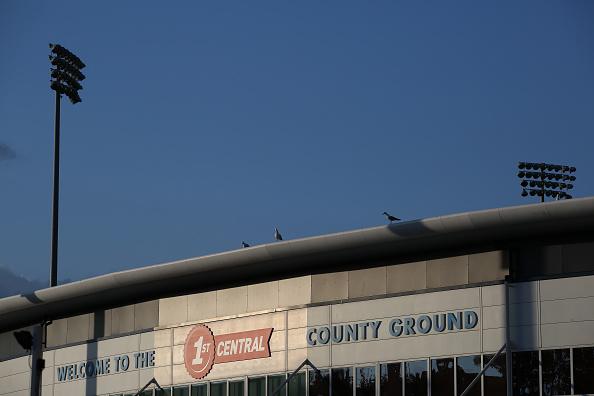 At the end of another busy seven days at Sussex Cricket, catch up with all the news you might have missed...
David Wiese's top five Sussex performances
To celebrate David Wiese's 35th birthday, we selected what we think are his top five performances in a Sussex shirt. Since arriving on the south coast in 2016, he's starred in all formats, and during the 2019 season, the big-hitting South African had arguably his best campaign for the club. 
Click here to read about his top five Sussex performances and watch highlights of his most memorable spells with both bat and ball.
Mental Health Awareness Week
During the unprecedented situation we all find ourselves in, it has never been more important to look after your mental health.
The theme of this year's #MentalHealthAwareness week, which started on Monday 18 May, is kindness – something research has shown is deeply connected with our mental health.
We've listed a number of charities who can help you if you're struggling here. 
Pathway Programme continues to excel despite difficult circumstances
With the outbreak of COVID-19 continuing to effect cricket across the country, Academy Director, Richard Halsall has had to develop the way in which the club's pathway programme nurtures our young players. 
With more cricketers than ever before on the pathway, the retention of players in the pathway increased, more resources for coaching and data analysis and closer collaboration between the various parties involved in a player's development, the SCP is going from strength to strength - despite lockdown. Find out more here.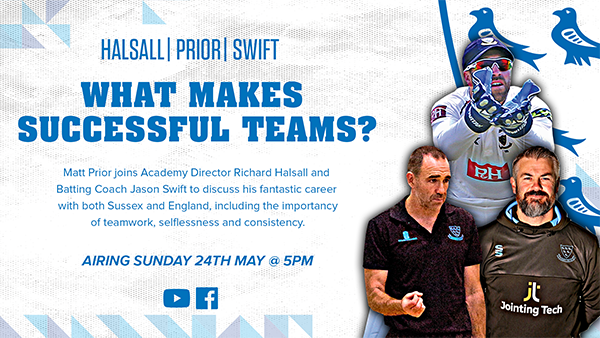 Rob Andrew on the club's finances, his hopes for the season, his gratitude to members and more
Chief executive Rob Andrew says Sussex are hopeful that there might be some domestic action this season but, like all the other counties, is also preparing for a summer without any cricket.
Despite the financial pressures caused by the coronavirus crisis, Andrew is bullish about Sussex's prospects of emerging from it strongly although he warned: "We can't beat about the bush. We're in survival mode at the moment." Click here to read the full interview.
ECB confirms up to 24 women's domestic cricketers will receive a Regional Retainer
The England & Wales Cricket Board (ECB) has today confirmed that up to 24 women's domestic cricketers will receive a Regional Retainer starting on June 1.
The eight Regions will recruit the players, who will adhere to strength and conditioning programmes and undertake certain online modules including anti-corruption and anti-doping education. They will also give some of their time for "good of the game" activities and appearances. Click here for more. 
Tymal Mills joins Pace Journal
Sussex fast-bowler, Tymal Mills has joined Pace Journal as an official partner. 
The 27-year-old, who has taken over 200 wickets in his career and has been clocked at 95mph, has joined Pace Journal's quest to create the most authentic, the most informed and the most diverse collection of insights, tips and experiences on fast bowling.
Mills said: "Fast bowling for me is like a drug. I love playing cricket and I love bowling fast, and while I continue to live my dream as a professional cricketer at Sussex, I am also delighted to join Pace Journal." Read more here.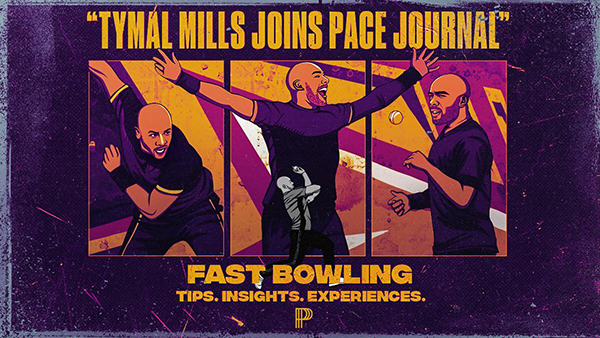 The 1st Central County Ground selected to host training sessions for England bowlers
The 1st Central County Ground has been selected by the ECB to host individual training sessions for England men's bowlers.
Adhering to strict government guidelines, the seven venues selected by the ECB are: The 1st Central County Ground, The Cooper Associates County Ground, Edgbaston, Emirates Old Trafford, Emirates Riverside, Kia Oval and Trent Bridge. Find out more here. 
Sussex Cricket join launch of 'Together Through This Test' campaign
Sussex Cricket is proud to be a part of the nationwide 'Together Through This Test' campaign, which has been launched to shine a light on how the cricket family has reached out to local communities during COVID-19.
The campaign will highlight some of the unsung heroes from across the professional and recreational game, as well as providing updates on, and launching new, cricket-led initiatives that the general public can get involved in to help support their local community. Read more here. 
The Show Must Go On: Jim Parks' benefit match - the last Championship match before World War Two
It should have been the perfect end to the summer.
The champion county, Yorkshire, was in town for Brighton & Hove Cricket Week and Sussex supporters were paying tribute to one of the county's finest servants, Jim Parks senior, who had chosen it as his benefit match. However, Europe was on the cusp of war. 
Bruce Talbot tells the incredible story of Jim Parks' benefit match, which was the last County championship match played before the outbreak of World War Two, here.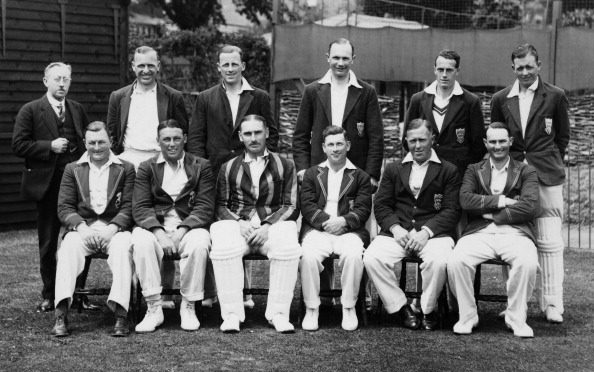 Sussex Cricket Foundation help affiliated clubs obtain over £350k in support funds
During Covid-19, the Sussex Cricket Foundation have been reaching out to all 182 affiliated clubs across the county to offer them support during this unprecedented time.
Foundation staff, assisted by Jon Filby (Sussex Cricket Foundation Chair), Gary Stanley (1st Central Sussex Cricket League Chair) and Daniel Oliver (Sussex Cricket Vice-Chair), have been contacting clubs to discuss their current situation, challenges faced, financial implications and offer any support and advice they may need.
As a result, clubs have learned more about how they can apply for Government grants. Find out more here. 
Sussex Cricket raising money for local charities with exceptional auction items on offer
From a weekend of wine tasting in Barcelona to a limited-edition T20 jumper signed by Jofra Archer himself, Sussex Cricket is delighted to have donated a host of amazing items to the 'Together Through This Test' auction.  
The auction, which has been launched by the ECB in partnership with all 18 first-class counties, the PCA and the MCC, will raise money for local charities across England and Wales. Find out more about the auction, and our 'Send a Sid' campaign, here.