CURRENT MATCH:
Sussex CCC vs Kent
As Sussex Cricket's charitable arm, our aim is to actively change lives through cricket across the community.
We use the game and the Sussex Cricket brand to deliver accessible and enjoyable opportunities that grow the sport, tackle inequalities, improve health and wellbeing and enable people to fulfil their potential.
LEGAL STATEMENT
The Sussex Cricket Foundation is a registered charity (No. 1162649) and it is a company (No. 9592885) registered in England and Wales, with its registered office at The County Ground, Eaton Road, HOVE, East Sussex BN3 3AN.
It is a wholly owned subsidiary of Sussex Cricket Limited (company number IP30143R) which is the registered Person with Significant Control.
Chair's Message
"It is my privilege to be Chair of the Sussex Cricket Foundation (SCF). We are the charitable arm of Sussex Cricket and it is our aim to actively change lives through cricket across all of the communities in Sussex. Against a national trend of a decline in participation in team sports, I am delighted that through the inspirational hard work of people in cricket clubs across Sussex, we are successfully growing the sport, using the Sussex Cricket brand to deliver accessible and enjoyable opportunities for all. In addition to the simple joy of the game we also recognise that playing cricket directly improves the health and wellbeing of all our participants and provides opportunities for people to fulfil their potential. It is especially pleasing that women's cricket in Sussex continues to grow at a rapid rate and that through our Disability Hubs we are able to provide great cricket for people who otherwise would not get the opportunity to play. 

I spent 20 years living in Barns Green, near Horsham where I was able to enjoy being part of a village where the cricket club was at the heart of the  and know community from my own personal experience there of the joy and unity that cricket can bring. SCF is working hard to ensure that all cricket clubs in the county get the opportunity to play in competitions that their members enjoy, receive practical support from the Foundation and very much feel that they are an integral part of Sussex Cricket.  

Another important part of the work of the Foundation is to ensure that charitable funds are used to enable us to make the pathway from the playground to the test arena available to all. We do this through the provision of our world class Academy ground at Blackstone and by providing support to young cricketers who might not otherwise get the opportunity to play. We are particularly proud of our partnership with the Aldridge Foundation which as well as hosting our Girls and Women's Academy at Falmer also provides a unique top quality cricket development opportunity for students from all backgrounds at the Brighton Aldridge Cricket Academy. 

I would always be delighted to speak with anybody who wants to find out more about the foundation or to support our work in any way and very much look forward to hearing from you at jon.filby@sussexcricket.co.uk or to meeting you at your club or at Hove. 

Jon Filby

SCF Chairman"

#CreatingPassionForCricket 
From left to right
Andy Dalby-Welsh - 

SCF Trustee
Andy's passion for cricket and sport led to a career in giving disabled people and those facing disadvantage an opportunity to participate in sport and physical activity. He is deputy CEO at Activity Alliance and received a Pride of Britain Award in 2009. Andy has expertise in fundraising, corporate governance, inclusion and diversity. 
'The Sussex cricket family has been a vital part of my life ever since the Blind Cricket team was set up in 2002, allowing me to play cricket again after losing my sight in 1999. I know from my own experience the great work of SCF!'
Daniel Oliver 

- SCF Ex-Officio Trustee
Daniel works in the business-forms industry in a family-owned engineering company. He is vice-chair of the newly constituted Sussex Cricket League, and previously chaired the Sussex Premier League. He played for Sussex youth sides and has, for close to 20 years, played for both Chichester and Stirlands. He has been a Sussex Cricket Board director since 2011, first with SCB and now with the newly merged Sussex Cricket Limited. 
'It is a real pleasure to be a Trustee of SCF – it does magnificent work across the county to inspire a passion for cricket at all levels of this wonderful game.'
David Dumigan - 

SCF Trustee
David is a qualified accountant who enjoyed a career in senior positions within the National Health Service, primarily in Sussex. Following his retirement, he has embraced the opportunity to contribute time and energy to a number of charities and third-sector businesses in a voluntary capacity. He has a wealth of experience and passion for cricket as a player, coach and administrator and now relishes the challenge to further the aims and objectives of the SCF.
'Cricket contains a lesson for life – and what better way to enjoy life than developing a passion for cricket through the work of the SCF!'
Gary Stanley - 

SCF Trustee
Gary has enjoyed a lifelong relationship with cricket, both playing and, more notably, administrating: chairing the West Sussex Invitation League, sitting on the Sussex Cricket Board, and board director of Sussex Cricket Limited. Gary has been a driving force behind the formation of the new Sussex Cricket League and has been appointed as its first chair.
'The SCF has the reach needed to revolutionise the way in which recreational cricket is offered across the County. The strides that we have made in creating one league under the Sussex banner, in which every single Club can find its place, are staggering!'
Ish Jalal - SCF Trustee
Ish has over 25 years' experience leading organisations and companies in the pharmaceutical industry, working to improve the health and wellbeing of patients.  He is also founding member and past chair of a charity called 4 peace of mind, an organisation that specialises in delivering aid and medical expertise to communities affected by natural disasters. His passion has always been cricket.
'What I really enjoy about being a trustee is helping to smash the old barriers to participation and open up recreational cricket to new audiences across different communities – young, old, boys, girls, adults and parents alike!'
Elizabeth Ager - SCF Trustee
Libby Ager has retired from a busy international career in the energy sector and is now relishing becoming involved with SCF as a Trustee. Memories of watching cricket from a child generated an enthusiasm for the game & the ethos of sportsmanship which it evokes.
'The camaraderie created by cricket and general lessons for life in the game are incredible.   What a joy to be involved with SCF to bring new generations to this wonderful game.'
Jon Filby - 

SCF Chair
Jon first came to a match at Hove in the days of John Snow and Tony Greig, was captivated, and has been involved in cricket ever since! He was a player, captain and chair of Barns Green Cricket Club near Horsham for 20 years and became a director of Sussex Cricket in 2012. Jon is also the chair of the Sussex Cricket Museum.
'Sussex Cricket creates a passion for cricket across the county – and the Foundation exists to ensure that everybody in Sussex has the opportunity to play, watch and enjoy this greatest of all games!'
Katy Cooper - 

SCF Trustee
Katy is an independent consultant and writer with 15 years of experience in global health promotion: 'making it easier to be healthy!' She has particular interests in encouraging physical activity and on the links between health and climate change. She also sings professionally, cycles across Spain every year or so, and watches far too much cricket.
'SCF does an amazing job at giving people of all ages and abilities the opportunity to be more active and to have fun with friends – which is good not just for physical health but fantastic for our mental wellbeing too.'
Nigel Russell - 

SCF Company Secretary
Following a career in the Army and then as a school bursar (and with a stint as Sussex CCC's chief executive), Nigel is now retired and is devoting time to the Sussex Cricket Foundation and other charity and community enterprises. 
'SCF has a huge responsibility in delivering its aims to increase participation in the sport we love, both playing and volunteering and, importantly, to make sure all in society feel truly welcomed to enjoy and share in its benefits. The challenges should not be underestimated but the rewards are inestimable!'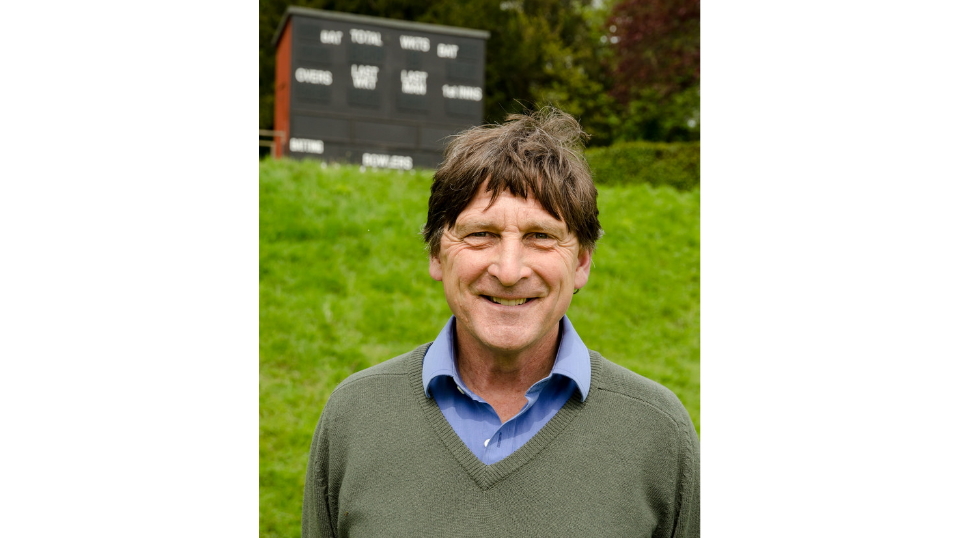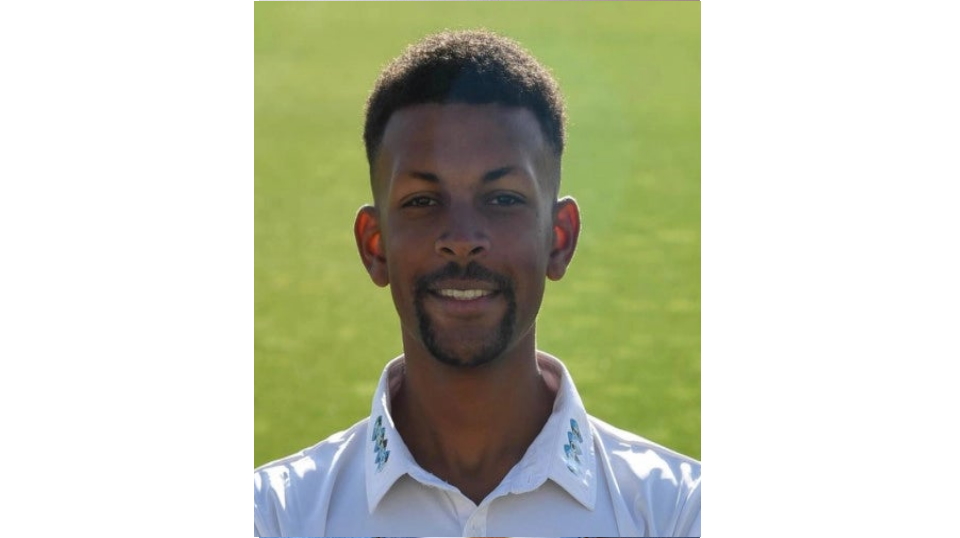 Johnny Barclay - SCF Trustee
He first played for Sussex at the age of 16.
Two years later he joined the Sussex staff as a promising all-rounder, going on to captain the county from 1981 until 1986 when he retired. 
John has also managed several England touring sides:
1993              England U19 Tour Manager to Sri Lanka. 

1994              England 'A' team Tour Manager to India and Bangladesh. 

1995/6           England Tour Assistant Manager to Ray Illingworth in South Africa.

1996              World Cup in India and Pakistan

1996/7           England Tour Manager to Zimbabwe and New Zealand
John is a past President of MCC, a former member of the MCC Committee and for five years chaired the E.C.B. Cricket Coaches Association. 
After 34 years, John has recently retired from his role as Director of Cricket and Coaching for the Arundel Castle Cricket Foundation (January 2020) but he remains in close touch with the charity and its activities for disadvantaged young people in his capacity as Vice President of ACCF and of the Friends of Arundel Castle Cricket Club.  
Today, he is a member of The Sussex Cricket Board and President of the English Schools Cricket Association. 
John is also an award-winning author having published four books: The Appeal of the Championship, Life Beyond the Airing Cupboard, Lost in the Long Grass and Team Mates.
Abidine Sakande - SCF Trustee
Abi joined us in August 2020.