NEXT MATCH:
Sussex CCC vs Yorkshire
A VISION FOR THE FUTURE
Sussex Cricket Limited have developed a masterplan to deliver ground improvements at the 1st Central County Ground Hove in order to ensure the viability of the Club for future generations.
The County Ground at Hove has a national and international reputation as being a cricket venue with great character set in the heart of Hove and close to the sea.
We need to create a bold but sympathetic statement entrance to the ground, marked by the development opportunity created in the South West Corner.
In keeping with the rest of the ground we need to continually enhance the facilities to provide a better match day and non-matchday experience for all visitors.
This is a very important and exciting moment in the club's rich history and we want to thank all those of you who have shared your views and helped us evolve our designs.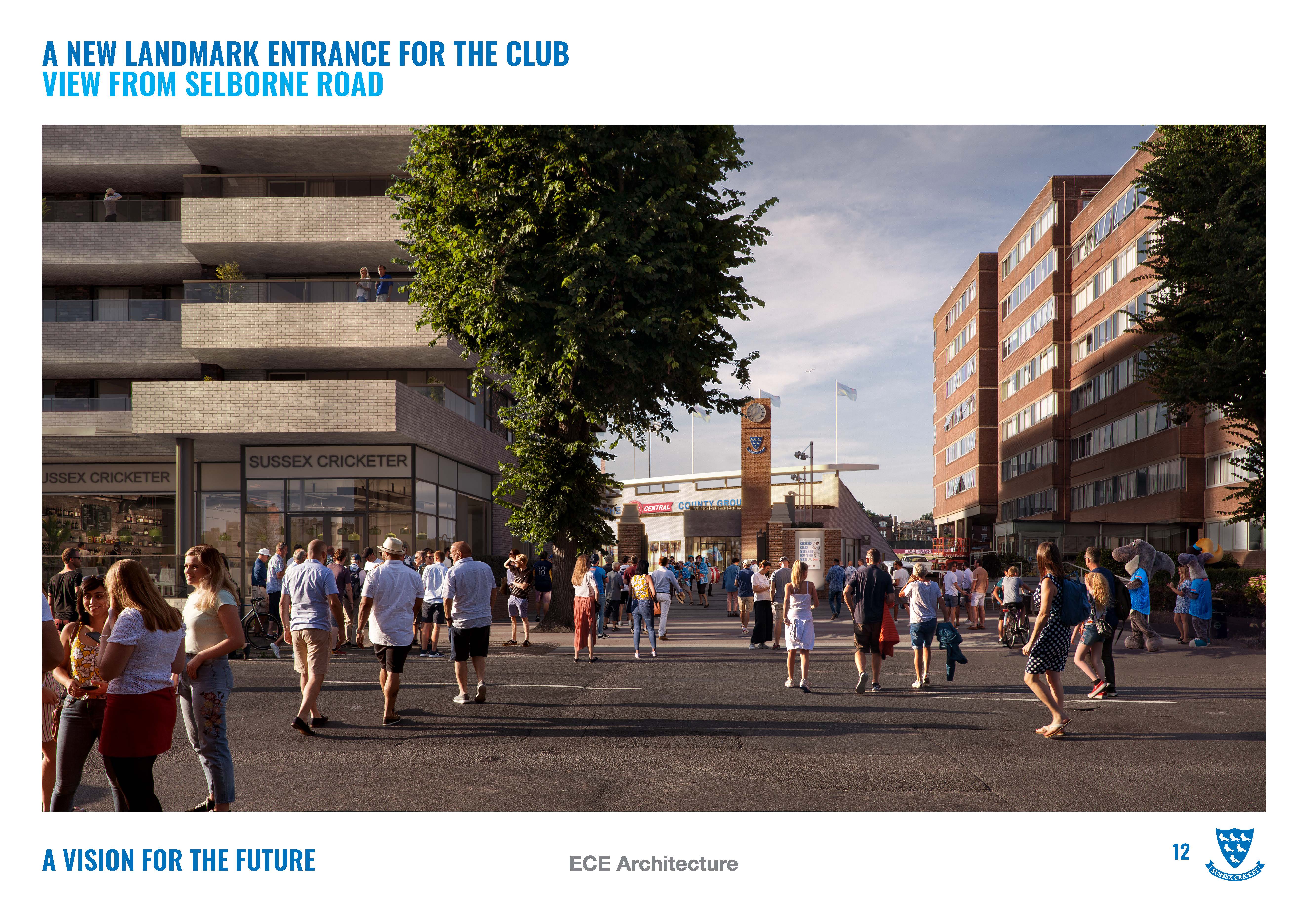 "We have an exciting opportunity to invest in improvements to our County Ground in the heart of Hove, making sure our activities here and throughout our whole community continue to go from strength to strength," - Rob Andrew, CEO of Sussex Cricket.