NEXT MATCH: Gloucestershire vs Sussex Sharks
Rob Andrew on the club's finances, his hopes for the season, his gratitude to members and more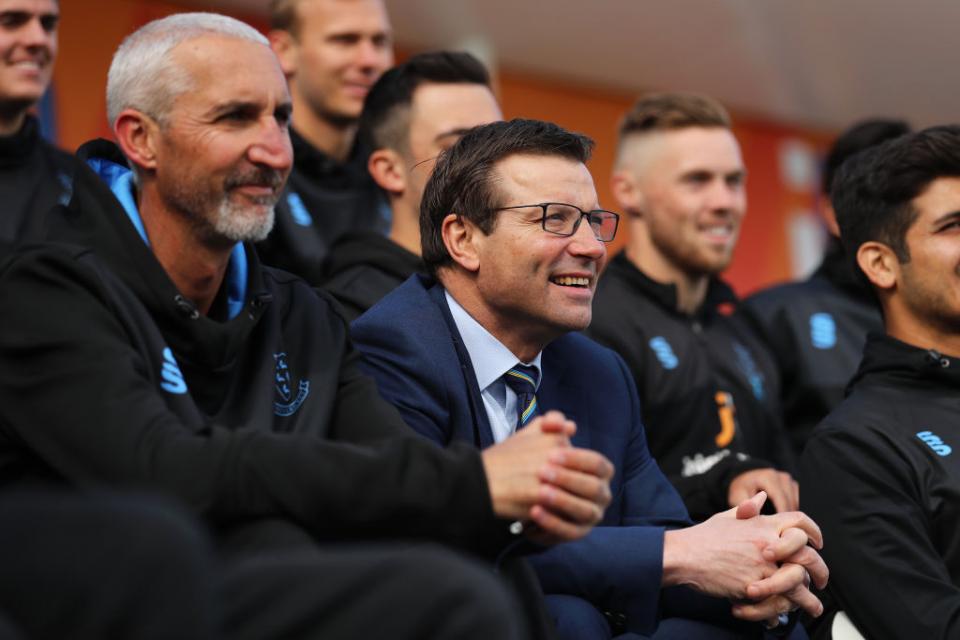 Chief executive Rob Andrew says Sussex are hopeful that there might be some domestic action this season but, like all the other counties, is also preparing for a summer without any cricket.
Despite the financial pressures caused by the coronavirus crisis, Andrew is bullish about Sussex's prospects of emerging from it strongly although he warned: "We can't beat about the bush. We're in survival mode at the moment."
Most of Sussex's full-time staff and the players have been furloughed since early April and since then, Andrew and the club's executive have been busy trying to navigate through the financial implications of Covid-19.
Sussex were due to announce an operating profit at their AGM in March but that was cancelled when lockdown was imposed.
"Finance is the number one priority now everyone's health and safety has been secured and we have securely closed down the ground," said Andrew.
"ECB brought forward payments due until the end of July, but beyond then no one quite knows the scale of what we will get for the rest of this season and into next. We're still hoping to play some cricket perhaps but we have to plan for a worst case scenario where there is nothing.
"We are still trying to understand what our new business world looks like and it's not pretty, but we did a lot quickly which in the end will assist us enormously.
"But the counties still depend on ECB providing significant amounts of money which is why it's important that they can stage some international cricket this summer because that is what drives their revenues.
"We are as confident as we can be with the information we have that we can find a way through this crisis and protect the business. All of our sponsors have been supportive which helps."
So have Sussex members, many of whom have donated the money they paid for memberships to the club or deferred it until 2021.
"They have been fantastically supportive, it helps enormously," said Andrew.
It's not all bad news. The first phase of Sussex's plans to redevelop The 1st Central County Ground, which were approved by local planners in March, are still on track to start in September.
The Sussex Cricketer pub was closed before lockdown and work to board up the rest of the site will start in a few weeks' time.
First phase plans include 37 apartments on the site of the pub and the club's house next door as well as commercial space and a much more attractive entrance to the ground.
"Construction was due to start at the end of the season and that is still the plan," said Andrew.
"We have the ability to slow things down if we need to but there are no particular concerns at the moment.
"In the meantime, if we could get any sort of cricket in August, September or even October we know it would give everyone a boost."