NEXT MATCH: Gloucestershire vs Sussex Sharks
Tymal Mills joins Pace Journal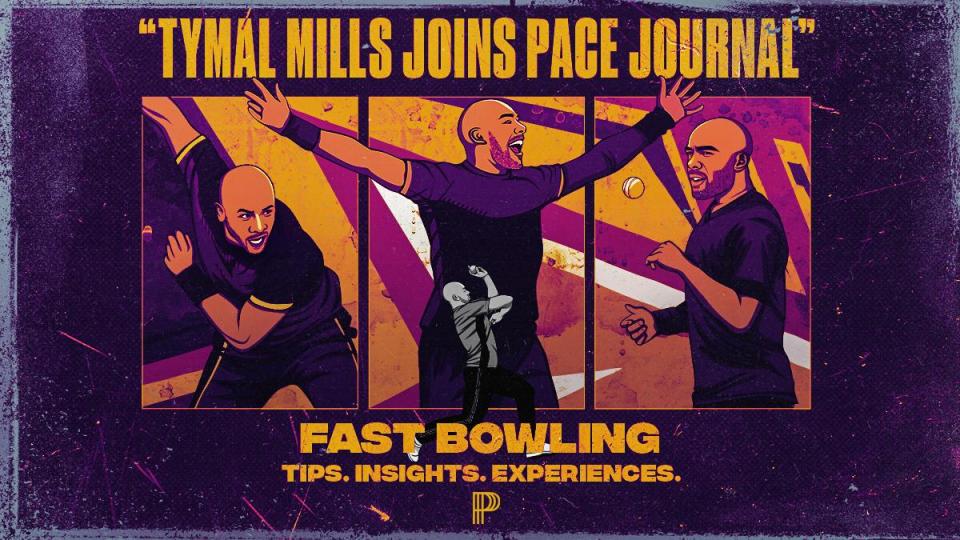 Sussex fast-bowler, Tymal Mills has joined Pace Journal as an official partner. 
The 27-year-old, who has taken over 200 wickets in his career and has been clocked at 95mph, has joined Pace Journal's quest to create the most authentic, the most informed and the most diverse collection of insights, tips and experiences on fast bowling.
With more than 100k followers across social media and content consumed in 100 countries worldwide, the channel continues to go from strength to strength, and with Mills on board, will help more cricketers become even quicker with the ball. 
"Fast bowling for me is like a drug." said the Sussex man. "I love playing cricket and I love bowling fast, and while I continue to live my dream as a professional cricketer at Sussex, I am also delighted to join Pace Journal. 
"There are a lot of media brands producing cricket content at the moment, but Pace Journal stood out to me. 
"I have been following the channel for a while and the consistency and quality of content they produce gives me a lot of faith in their vision. 
"As I enter my ninth year as a professional, I know first-hand how rocky the ride can be. The prospect of being involved in a project which helps in giving back to the game, as well as supporting upcoming cricketers, is of huge interest to me."
With podcasts already recorded with the likes of Ishant Sharma and Tino Best, and more content to come from fast bowlers such as Jofra Archer and Lockie Ferguson, make sure you keep up to date with Pace Journal here.