NEXT MATCH: Gloucestershire vs Sussex Sharks
Whether it is about putting something back into the game you love, progressing your career, helping out at your local club, or simply providing more support to your child, there is a reason for everyone to get involved in cricket coaching.
Coaching is an enormously rewarding, challenging and crucial role in cricket. 
ECB Foundation I Coach is a new coach development programme and qualification that has been created to help more people take their first steps into coaching cricket.
A blend of e-learning and face-to-face modules led by ECB Coach Developers will explore what coaching looks like, the impact you can have as an ECB Foundation I Coach, the skills you can help players to develop and how you can learn from your experiences.
By committing yourself to this programme and becoming a qualified coach you will become an important part of the ECB's coaching family that works together to help players improve, have fun, be safe and learn at every stage of their development.
Programme outcomes
This programme has been designed to give learners the knowledge, skills and confidence to coach cricket sessions that are active, purposeful, enjoyable and safe.
An ECB Foundation I Coach will be qualified to lead coaching sessions independently and without supervision.
It is now the entry level qualification required to coach cricket.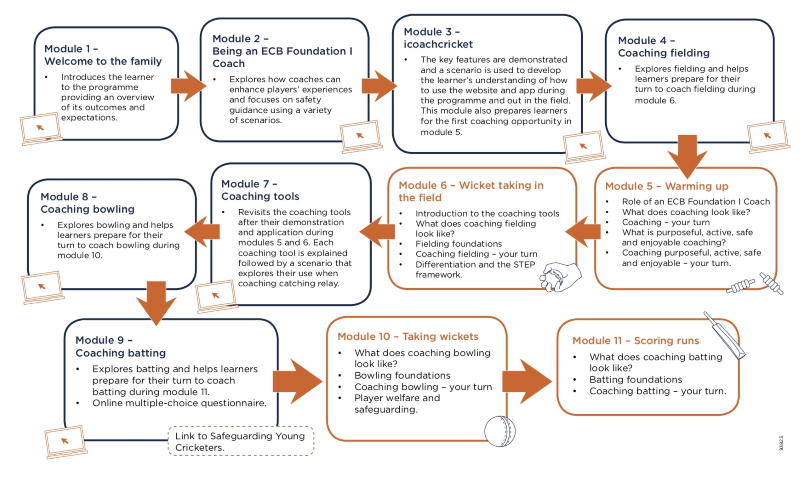 Content
Role of an ECB Foundation I Coach

What does coaching look like?

icoachcricket

Coaching fielding, bowling and batting

Foundation principles – fielding, bowling and batting

The coaching tools

Purposeful sessions

Active sessions

Safe sessions

Enjoyable sessions

Differentiation
Who is it for?
Anyone aged 17 and over wishing to become qualified to coach cricket, inspire players and make a difference to the game.
Commitment
4 face-to-face modules lasting 3 hours each

7 bitesize e-learning modules lasting 10-15 minutes each

3 observed coaching opportunities during face-to-face modules and an online multiple choice questionnaire

£150.00
Pre-requisites for certification
18 years of age

Valid safeguarding training e.g. Safeguarding Young Cricketers

ECB DBS
Upcoming ECB Foundation I Coach programmes
Littlehampton Academy: 25 January 2020 and 1 February 2020 FULLY BOOKED
Sackville School (East Grinstead) 2nd and 9th February 2020 FULLY BOOKED
Robertsbridge Community College 14th and 21st March 2020 FULLY BOOKED
Shoreham College 29th March and 5th April 2020 FULLY BOOKED
Coaching Children's Cricket - Bede's School - 15th, 22nd and 23rd February 2020 (0930 - 1630 each day) Assessment Day - 19th April 2020 (0930 - 1530) - BOOK HERE - FULLY BOOKED
This course is designed to help to develop your confidence and equip you with the knowledge, understanding and applied skills to support a qualified coach in a coaching session and create a safe, enjoyable and welcoming player-centred environment.
Great Walstead School 19th April 2020 2pm to 6pm - BOOK HERE
For details of our Safeguarding courses please click here
Sussex Association of Cricket Coaches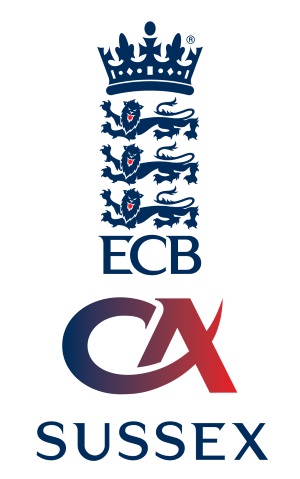 For further information click here