Weekly briefing: June 26th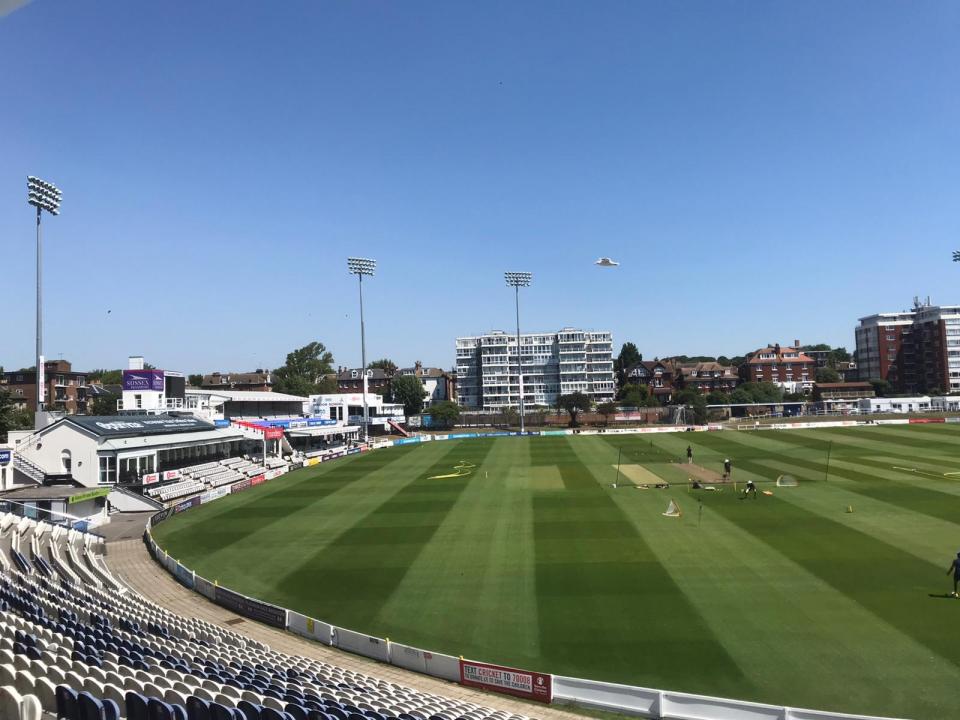 At the end of another busy seven days at Sussex Cricket, catch up with all the news you might have missed...
Phil Salt opens up on Welsh upbringing
Sussex and England squad batsman Phil Salt has paid tribute to his early coaching in north Wales for helping him develop to the international stage.
Salt played for North East Wales Under-11s, before moving to the West Indies and completing his education in Surrey, and could become the first Welshman to play for England since Simon Jones in 2005.
He spoke to BBC Sport, and you can read the full interview here. 
Test series against West Indies named the '#RaiseTheBat' Test series
The England Men's Test series against the West Indies will honour heroic cricketing key workers and be named the '#RaiseThebat Test Series', the England and Wales Cricket Board (ECB) announced today.
Marking the return of international cricket, the three-Test series taking place behind closed doors will honour and celebrate heroes within the cricket family, many of whom have been playing the innings of their lives to support those in need during the COVID-19 pandemic.
Find out more here. 
Quiz: How well do you remember our 2008 NatWest Pro40 campaign?
All week, we're taking our fans back to 2008 to relive our NatWest Pro40 triumph Trophy final, ahead of our #ReSwim this Sunday.
On Tuesday, we tested your knowledge of that memorable campaign! Try the quiz here. 
Former Sussex captain, Clare Connor CBE set to become first female MCC president
Former Sussex and England captain, Clare Connor CBE will become the first female president of the Marylebone Cricket Club (MCC) in its 233-year history. 
The 43-year-old, who is currently the ECB's Managing Director of Women's Cricket, will take up her new role on 1 October 2021 - replacing former Sri Lanka captain, Kumar Sangakkara. 
Read the full story here. 
The story of our 2008 Pro40 campaign
All week, we're taking our fans back to 2008 to relive our Pro40 title decider against Nottinghamshire, ahead of our #ReSwim this Sunday. 
On Wednesday, we looked back at how we reached that winner-takes-all match at Trent Bridge, with memorable wins against the likes of Somerset, Middlesex and Lancashire along the way. 
Read the full feature here. 
Georgia Adams, Tara Norris and Paige Scholfield receive ECB Regional Retainer contracts
Georgia Adams, Tara Norris and Paige Scholfield are today announced as the three recipients of ECB Regional Retainers for the South Central region's Southern Vipers squad.
The three Sussex players are among 25 elite women's players across England and Wales who have received Retainers. The scheme has been put in place by the ECB to support the women's game through the COVID-19 pandemic.
To read the full story, click here. 
My Sussex Story - Matthew Thwaites on Murray Goodwin, following our 2003 Championship win from his classroom and more
In partnership with 1st Central, Sussex Cricket have launched 'My Sussex Story'. 
We are asking for supporters to tell us why they support the famous Sussex by the Sea and share their greatest memories, and players of the club, with us. 
The second 'My Sussex Story' entry comes from Matthew Thwaites, who tells us all about his time following the club. Click here to read his story. 
Watch: Extended interview with 2008 Pro40 Trophy hero, Murray Goodwin
All week, we're taking our fans back to 2008 to relive the Pro40 winner takes all final match, ahead of our #ReSwim this Sunday. On Thursday evening, we chatted to the man of the match from that unforgettable day...
Graham Woodward, the voice of England and Sussex Cricket, spoke to Murray Goodwin in a superb interview about his time at Sussex, his fondness of the club, his memories of the final and lots more. 
Click here to watch it.