Watch: Extended interview with 2008 Pro40 Trophy hero, Murray Goodwin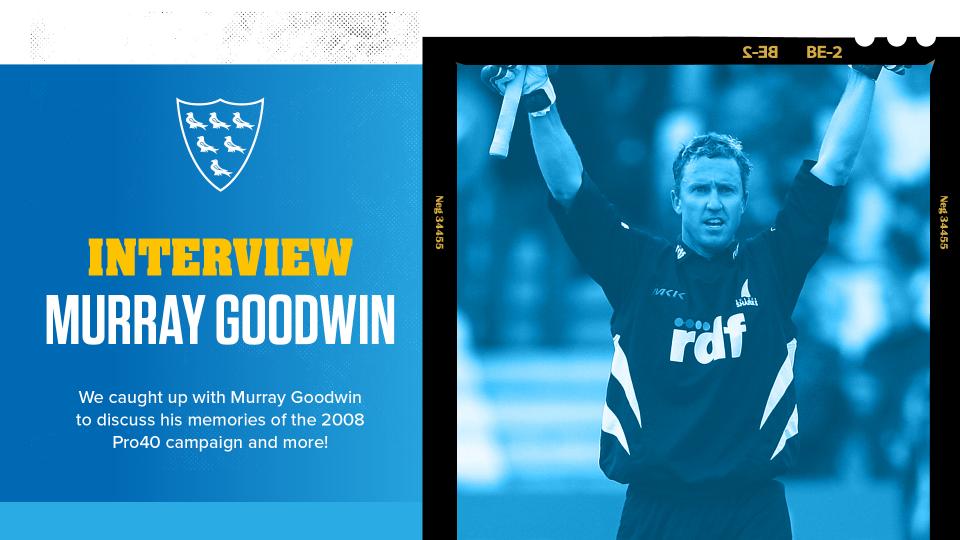 All week, we're taking our fans back to 2008 to relive the Pro40 winner takes all final match, ahead of our #ReSwim this Sunday. Today, we're chatting to the man of the match from that unforgettable day...
Graham Woodward, the voice of England and Sussex Cricket, talks to Murray Goodwin in a superb interview. 
Our former Sussex batsman and club legend talks about his time at Sussex, his fondness of the club, his memories of the final and lots more. 
Watch the interview 'live' here from 7pm.