My Sussex Story
|
26 Jun 2020
My Sussex Story - Matthew Thwaites on Murray Goodwin, following our 2003 Championship win from his classroom and more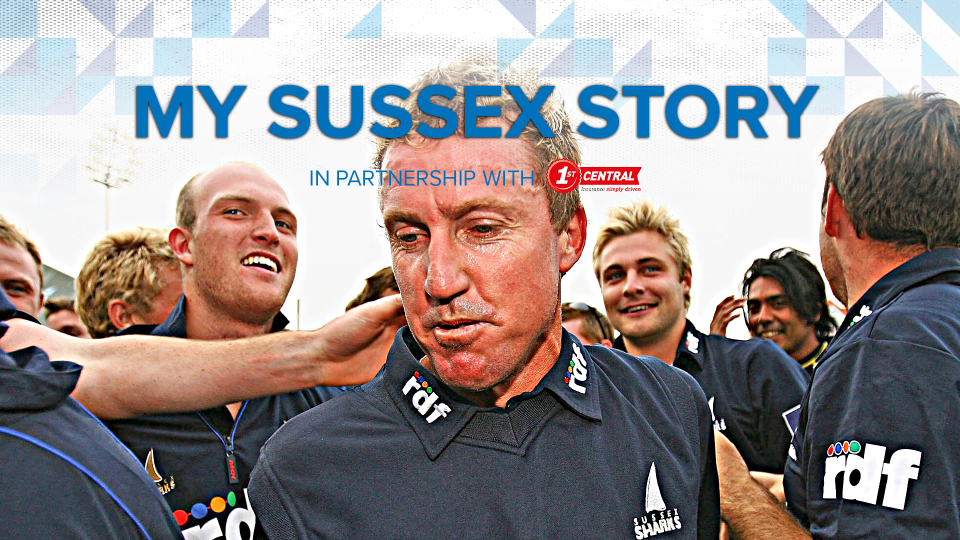 In partnership with 1st Central, Sussex Cricket have launched 'My Sussex Story'. 
We are asking for supporters to tell us why they support the famous Sussex by the Sea and share their greatest memories, and players of the club, with us. 
The second 'My Sussex Story' entry comes from Matthew Thwaites, who tells us all about his time following the club... 
1. Who is your all-time Sussex hero?
Mushtaq Ahmed or Murray Goodwin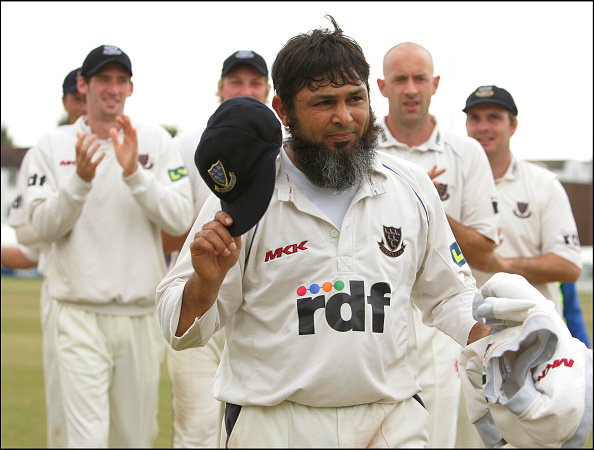 2. Why are they your all-time Sussex hero?
The 'golden era' was special, particularly for me, as I had just left Sussex to start at Uni and then afterwards my job, and it was a way to connect with home. The achievements they managed during that period still make the hairs on my neck stand up when I think about them.

3. Why do you support Sussex?
I was born in Eastbourne, lived in Hastings and was a cricket obsessive. It was meant to be.

4. What is your favourite memory of being a Sussex supporter?
Having moved away in 1999, I haven't always managed to make it to matches. I got to Edgbaston for two of the T20 Finals Days (including the win in 2009) and went to Lord's for the defeat to Hampshire.
However, my favourite Sussex memory is probably one that didn't even involve me being present at the game. I had started teaching in Worcestershire in 2002 and was in a classroom teaching a group of 10-year-old's when the magic moment happened. I say teaching, but truth be told, I was following the BBC Sport updates, watching run by run as we crept towards the bonus point we needed to clinch the title, as the kids sat silently working!
When Murray hit the runs required, I danced round the room, punching the air in delight, whilst a group of 30 pre-teens sat in silence, somewhat astonished at the fact their teacher was so excited by his computer screen! They thought I'd gone mad!
I have enjoyed so many moments in the past 30 years, but that one is the one that brings the most vivid memories. It even trumps when we promotion to Div 1 of the One Day League in 1999, a game I watched ball-by-ball on ceefax!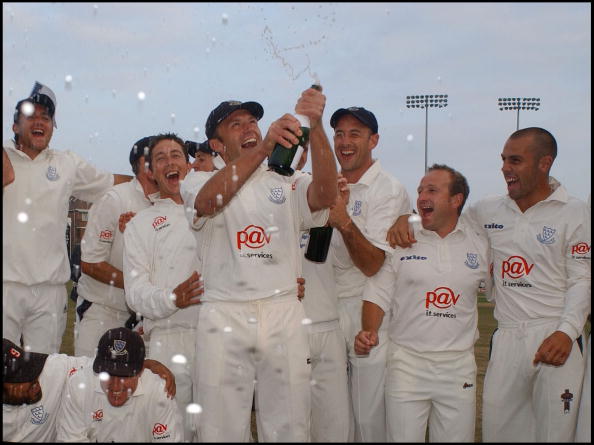 If you want to share your Sussex story with us, just fill in the short submission form below.
In return for sharing some of your greatest memories, the most insightful and entertaining 'My Sussex Story' entries will appear on the club website, shared on the club's various social media accounts and be in with the chance of winning a £50 Amazon voucher, courtesy of 1st Central.