CURRENT MATCH: Kent Spitfires vs Sussex Sharks
Over 400 people attend ninth #DIScoverABILITY Day at Sussex Cricket
The 1st Central County Ground was bathed in glorious sunshine for Sussex Cricket's ninth annual disability inclusion day on Friday 11th May.
Twenty-eight different organisations including schools, colleges, day centres and community organisations brought more than 400 people from across Sussex to take part in the event.
Click HERE to read more...
Gates thrown open for Sussex school kids
Sussex Cricket welcomed more than 600 primary and secondary school pupils to The 1st Central County Ground over the course of two recent Sussex Sharks one-day matches.
Groups from 19 schools across the county attended the Royal London One-Day Cup fixtures against Kent Spitfires on Friday 17th May and Middlesex on Friday 25th May.
Click HERE to read more...
Women's Softball Cricket has record-breaking year in Sussex
Women's Softball Cricket is alive and well in Sussex after a record-breaking summer saw more participants than ever playing the game. 
Across 18 festivals in the region, over 700 players joined in with the action at events, that involved music, colourful t-shirts, prosecco and, of course, cricket.  
Click HERE to read more...
Sussex schools gather for sun, sea, sand & stumps at Beach Cricket Festival
As part of the recent Yorkshire Tea National Cricket Week, the Sussex Cricket Foundation, in partnership with Chance to Shine, combined sun, sea, sand and stumps for the annual Beach Cricket Festival at West Wittering Beach.
Beautiful weather ensured an outstanding day for all involved, with Chance to Shine Primary Schools travelling from as far as Worthing to take part.
Click HERE to read more...
Three new Walking Cricket projects launched
The Sussex Cricket Foundation (SCF) is running three walking cricket projects in the east of the county.
The projects in Ore, Rye and Wishingtree provide allow people over the age of 55 to get or stay involved with cricket, keep active and socialise.
Click HERE to read more...
Sussex Cricket to host South's first Sporting Memories Club
Older sports fans from Brighton and Hove will have the chance to share their sporting memories with likeminded people at a new weekly club that starts at the home of Sussex Cricket next month. 
The sessions will take place between 10 and 11.30am at The 1st Central County Ground, Hove every Tuesday from 27th November with the aim of engaging older members of the local community in social activities through their love of sport.
Click HERE to read more...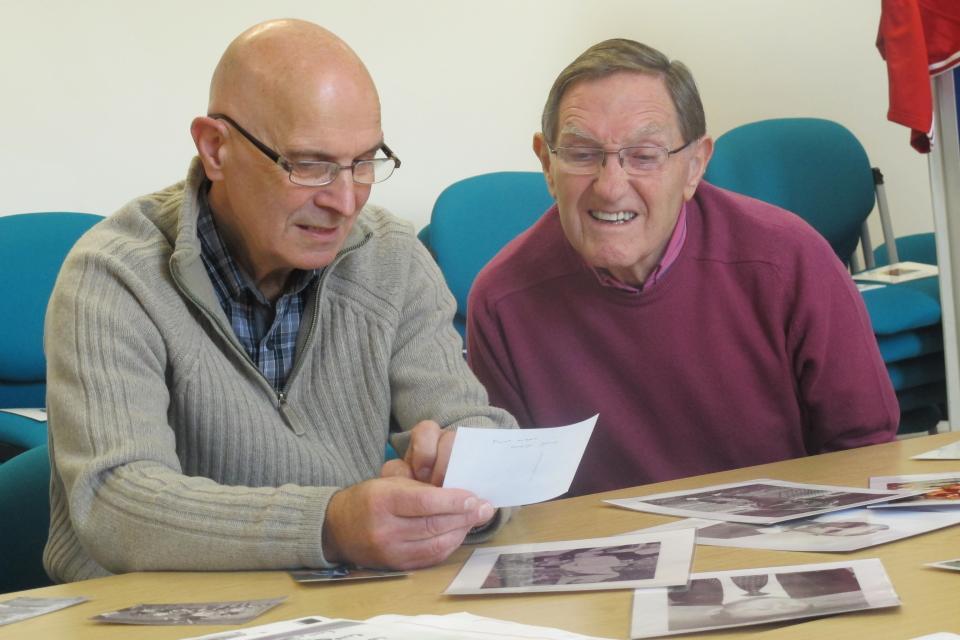 Sussex school reaches national Table Cricket final
Students at Northease Manor School in Lewes will be representing Sussex at Lord's this Thursday 21st June the Lord's Taverners Table Cricket Finals.
A team from the school are heading to the home of cricket to battle it out against eleven other schools as they look to be crowned champions of the national competition organised by the Lord's Taverners, the UK's leading youth cricket and disability sports charity.
Click HERE to read more...