NEXT MATCH: Sussex CCC vs Hampshire
Under-17 girls reach national one-day finals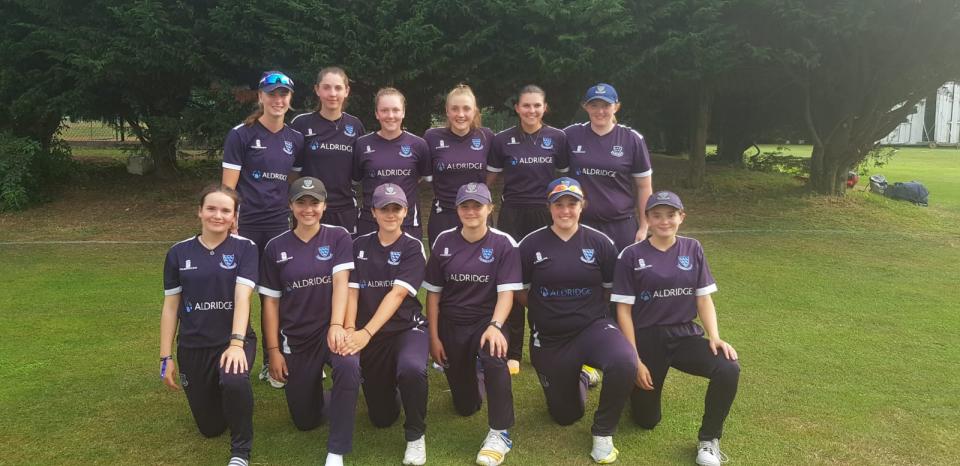 Sussex have qualified for the Royal London Under-17 Girls One-Day Finals that take place at Grantham CC next week.
The team will face either Staffordshire, Warwickshire or Wales in the semi-final on Thursday 22nd August with the aim of progressing to the final the following day.
Coached by Ian Cox, the team won Group 3 of the U17 Division A winning six of their eight matches in a strong pool that also contained Essex, Kent, Surrey & Hampshire.
Cox said: "The girls have shown great resilience this year having lost the first game of the campaign. To come back and win all their remaining games [one fixture was abandoned due to rain] to make it through is a tremendous effort and one that will stand them in good stead for the finals."
This marks the seventh occasion in eleven seasons that Sussex have reached the semi-final stage of the competition. They were crowned champions in each of 2013. 2014 and 2015; were runners up in 2009 and finished third in 2010 and 2017.
Sussex Girls Under-17 Squad for finals
Cassidy McCarthy (captain)
Robyn Edge (wicket keeper)
Amie Anderson
Anna Buckle
Elise Jorgensen
Freya Kemp
Ella McCaughan
Ellie Robinson
Emily Spooner
Ella Wadey
Jessica White
Hollie Young
Also played this season: Sophie Whittington, Zanzibar Menzies, Sophie Grayson