>
NEXT MATCH: Gloucestershire vs Sussex CCC
Match Reports
|
13 Apr 2018
First day of Championship opener washed out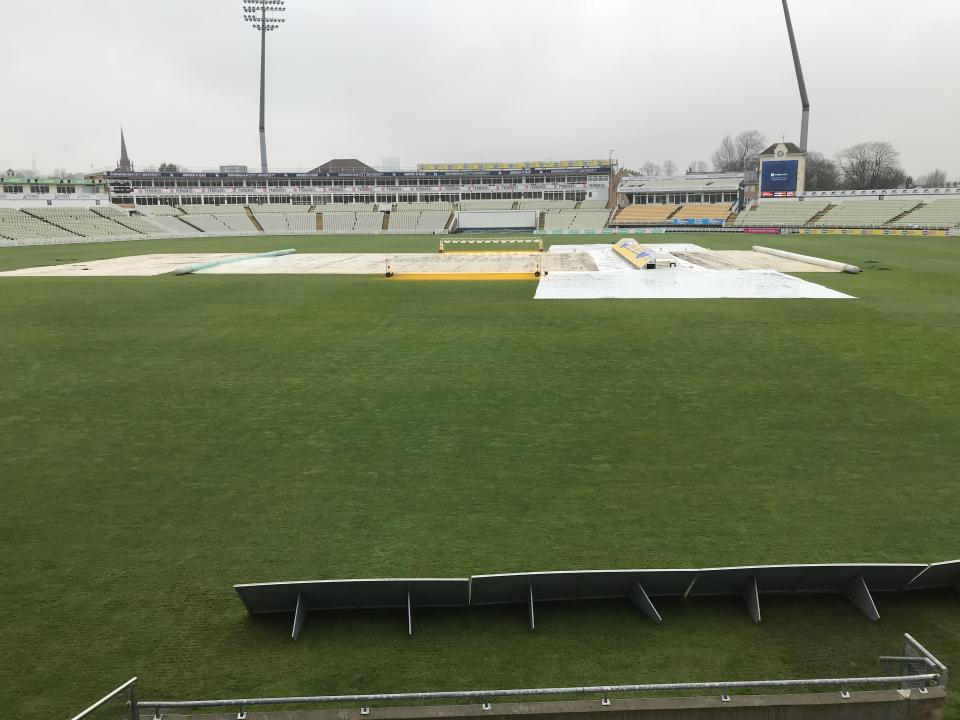 The start of Sussex's 2018 season was put on hold as rain washed out the opening day of their Specsavers County Championship Division Two match against Warwickshire at Edgbaston.
Edgbaston has not had a dry day this week so the arrival of further steady rain through Thursday night into Friday morning left the ground in a saturated state.
At a 3pm inspection, umpires Steve O'Shaughnessy and Paul Pollard decided that the outfield would remain too wet for there to be any cricket today.