NEXT MATCH: Gloucestershire vs Sussex Sharks
Stiaan van Zyl awarded county cap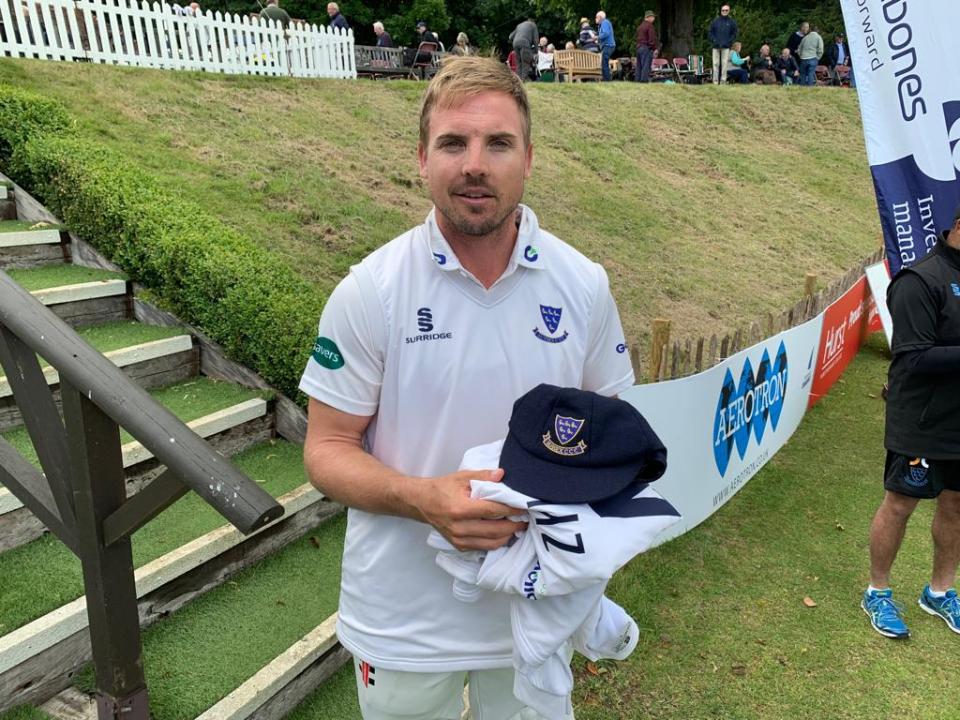 Stiaan van Zyl was presented with his county cap during the lunch interval of the first day of this year's Rathbones Arundel Festival of Cricket.
Since joining Sussex ahead of the 2017 season, the 31-year-old has scored 1797 first-class runs in just 24 appearances at an average of 47.28.
In 12 List A matches for the club he has scored 269 runs, and in nine T20s, he has made 170 runs. He has also taken 14 wickets for Sussex across all formats.
Stiaan becomes the 146th player to be capped by Sussex.