NEXT MATCH: Sussex Sharks vs Kent Spitfires
SportingPay welcomed as corporate partner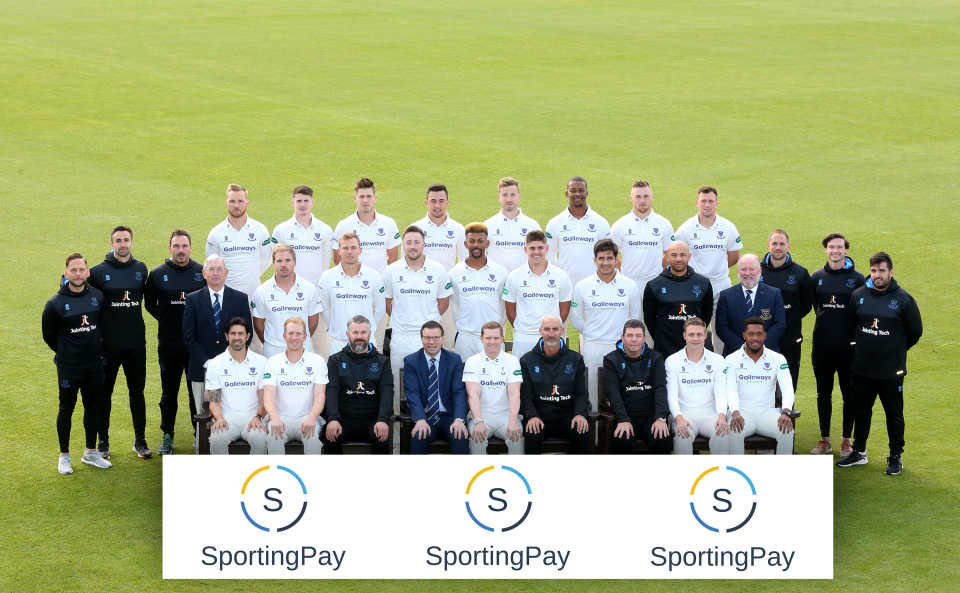 Sussex Cricket is pleased to announce a new partnership with merchant service provider, SportingPay.
SportingPay is the only provider to deliver bespoke payment solutions to the sports industry and will ensure Sussex Cricket obtains the best possible rates on merchant fees across the organisation's commercial activities.
The club joins Durham Cricket as well as a number of football and rugby league clubs across the country in partnering with SportingPay.
Tony Cottey, Sussex Cricket's business relationship manager, said: "We at Sussex Cricket are delighted to welcome Chris Norminton and SportingPay as a corporate partner for the 2019 season.
"SportingPay will look after all of Sussex Cricket's merchant services requirements. We look forward to a long and successful partnership with Chris and his team."
Chris Norminton, SportingPay Managing Director, said: "We are delighted to become an official partner at Sussex Cricket, it's a really exciting time for both the club and SportingPay and we are committed to the season ahead.
"This is a really unique and exciting opportunity to promote SportingPay and the services we offer both regionally and nationally."
By understanding your business and the many benefits of what using the latest payment technology can bring, SportingPay help organisations across the UK achieve the best rates for card payments together with exceptional customer service.
For more information on working with SportingPay, visit www.sportingpay.co.uk