NEXT MATCH:
Sussex Sharks vs Lancashire Lightning
A Q&A with Anya Shrubsole after being selected for Southern Brave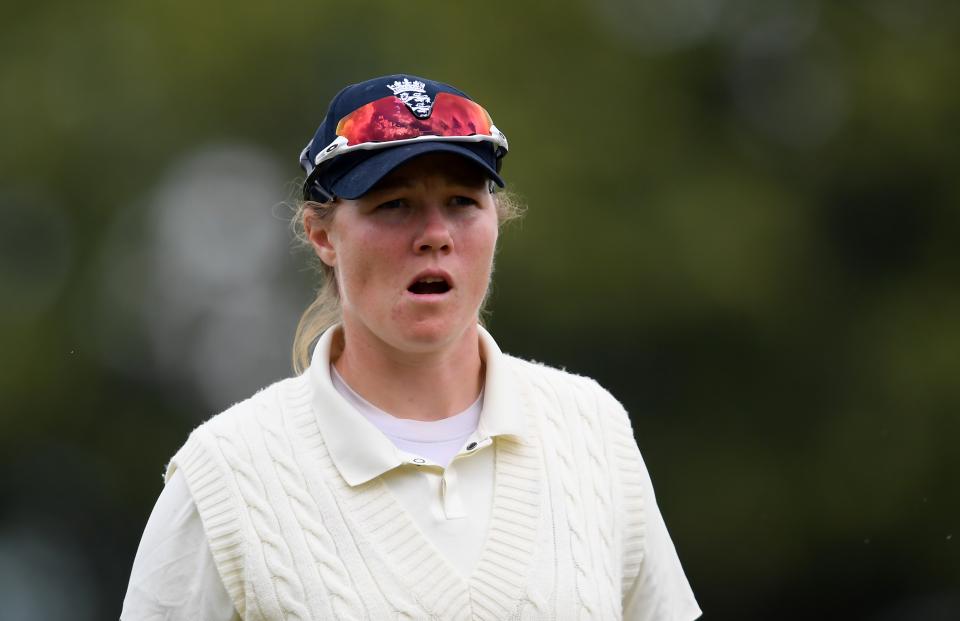 Alongside Danni Wyatt, Any Shrubsole was Southern Brave's first pick for The Hundred next summer. With Charlotte Edwards' side playing some of their matches at The 1st Central County Ground next summer, we caught up with Shrubsole to see how she was feeling ahead of the competition…
Excited for The Hundred?
I'm really looking forward to being involved. It's a new format of the game and I think there's a lot about it that is exciting. To have the men's and women's team on the same platform and playing under the same name is something I think will work really well and will create a really good competition.
Will the new format change how you play your game?
A lot of the skills are pretty much the same between T20 and 100-ball cricket. As a bowler you know that the batters are going to come even harder at you, with 20 fewer balls, so it will put your skills under even more pressure as a bowler. But you're still trying to deliver a similar thing as you are in the longer formats.
How will the 10-ball option affect you as a bowler?
I've done it before in a trial game and it's hard work towards the ninth and 10th balls! I think it adds an extra dynamic for the captain in how to use the 10-ball option; if you go for 10 in a row that's half of a bowler's allocation. I suspect you'll see it deployed more for the spinners than you will for the seamers, but it'll add an interesting dynamic to the games.
How will you sell The Hundred to someone with no interest in cricket?
Every ball is going to really count. Sometimes in cricket there can be a bit of a lull in an innings but I think The Hundred will be all action at all times, which will be really exciting to watch.
Which of your England teammates would you choose to be on your team?
I'm excited to have Danni Wyatt on my team. She's shown over the last 18 months what she can do with the bat and she can almost win games single-handedly. We almost came on the wrong side of her in KSL finals day and she can take a game away from you with what looks like minimal effort. I'd much rather have her on my team than be bowling against her!
And an overseas?
Having seen the innings she played against us this year at Chelmsford in the Ashes, having Meg Lanning on your team wouldn't be a bad thing. She's taken her T20 game to a new level and that innings was as good as you could wish to see.
To find out more about The Hundred, visit https://www.thehundred.com/.