>
CURRENT MATCH: Sussex CCC vs Glamorgan
Performances of the Year: Luke Wells 258 vs. Durham in Championship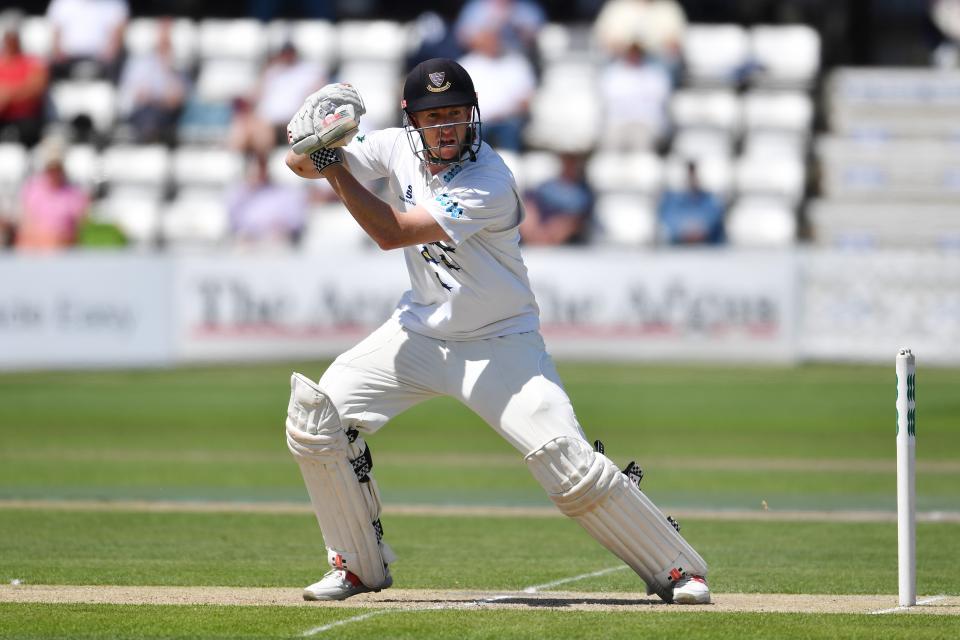 The 1st Central County Ground. Monday 22nd May. Sussex's four-day match against Durham at Hove was Luke Wells' first Championship appearance of the season. After eight months of gruelling rehab on an injured knee that had scuppered a winter of club cricket in Australia and kept him out of the Sussex side for the first seven weeks of the season, Wells admitted that he hadn't been as excited about a game of cricket since he was a 16-year-old schoolboy.
Sussex had bowled well to dismiss Durham for what appeared to be a below-par 287 in their first innings and the home side made it to the close of day one at 43-1, with Wells unbeaten on 16.
After the loss of Chris Nash from the fourth ball of the second day, Wells and his new partner Stiaan van Zyl were forced to graft to steady the innings. Slowly, though, the Durham attack began to tire. Wells' forward presses blossomed into full-fledged straight drives and his wary leaves outside the off-stump were replaced with crisp cuts and pulls.
He had taken the opportunity during his enforced absence from the side to work on his one-day batting with Mike Yardy. It was clear that those hours in the indoor school were having a transformative effect on Well's red-ball cricket as much as anything else as he displayed a freedom not previously seen in his first-class outings.
As the day wore on, the 26-year-old from Eastbourne ticked off the personal milestones with an increased flourish each time. His fifty came up with a single off Ryan Pringle; a 165-ball century with two off James Weighell; 150 and then 200 with fours off the same bowler, with Wells marking the second Championship double century of his career by striking the very next ball for six.
It was then that the flourishes became a full-blown battering. Pringle was the main victim, helpless as Wells hit six boundaries off a single over from the off-spinner. The last of those was a pulled six over deep square leg that brought up Wells' 250. He raised both arms, like a champion boxer standing over a vanquished opponent lying prostrate on the canvas.
Durham received some mercy four balls (and two further boundaries) later when Wells was adjudged LBW for a career-best 258. Such was the captivating nature of his knock, that it was only really then that Stiaan van Zyl's own innings got the attention it would have otherwise merited. The South African had reached 127 at this point.
The pair's 376 run partnership set Sussex up for a mammoth 668 in their only innings of the match. An innings victory was secured on day four, their first win of the Championship season. Wells would go on to pass 1,000 Championship runs in a season for the first time and finished behind only the great Kumar Sangakarra on the 2017 run scorers list.
Don't want to miss moments like this next season? 2018 Membership is on sale now.