NEXT MATCH: Sussex CCC vs Durham
O&G announced as creative marketing partners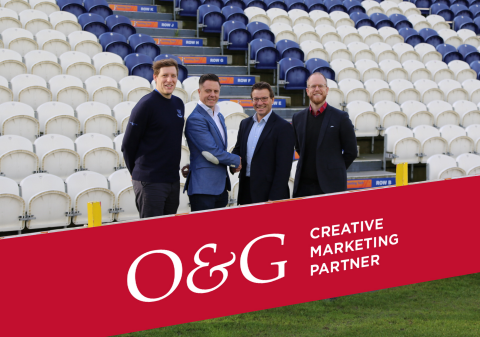 Sussex Cricket is delighted to have signed a partnership agreement with Hove-based creative agency, Oliver & Graimes (O&G).
O&G will work with Sussex Cricket as their creative marketing partners for the next five years.
During that period, O&G will work closely with Sussex Cricket's commercial team on all aspects of the club's brand.
The partnership is already bearing fruit as evidenced by the new Sussex Cricket website, which has significantly improved the club's online presence.
Sussex Cricket and O&G are now working together to implement new brand guidelines across all areas of the club to ensure our overall look is befitting of a modern professional sports organisation.
Alongside their work with the commercial department, O&G will also provide creative support to Sussex Cricket Foundation, the charitable arm of Sussex Cricket.
Sussex Cricket's Head of Commercial, Mark Judges said: "It is fantastic to partner with one of the leading boutique creative marketing agencies in the UK, coupled with the fact they are local Sussex business based in Hove.
"Our five year partnership allows both parties to future plan and deliver market leading solutions.
"It is an exciting time to be part of Sussex Cricket both on and off the field, we are very pleased to welcome O&G to the Sussex Family."
O&G's Managing Director, Gavin Graimes, added: "We're really excited to be partnering with the team at Sussex Cricket. We share the same vision for the club and have some great ideas to take it forward over the next few years. 
"As the oldest professional sports club in the world, we're really proud to win this account and grow our sport sector knowledge even more."