CURRENT MATCH: Sussex CCC vs Gloucestershire
Prospects of Play
|
10 Aug 2018
MATCH ABANDONED: Sussex Sharks v Kent Spitfires, Friday 10th August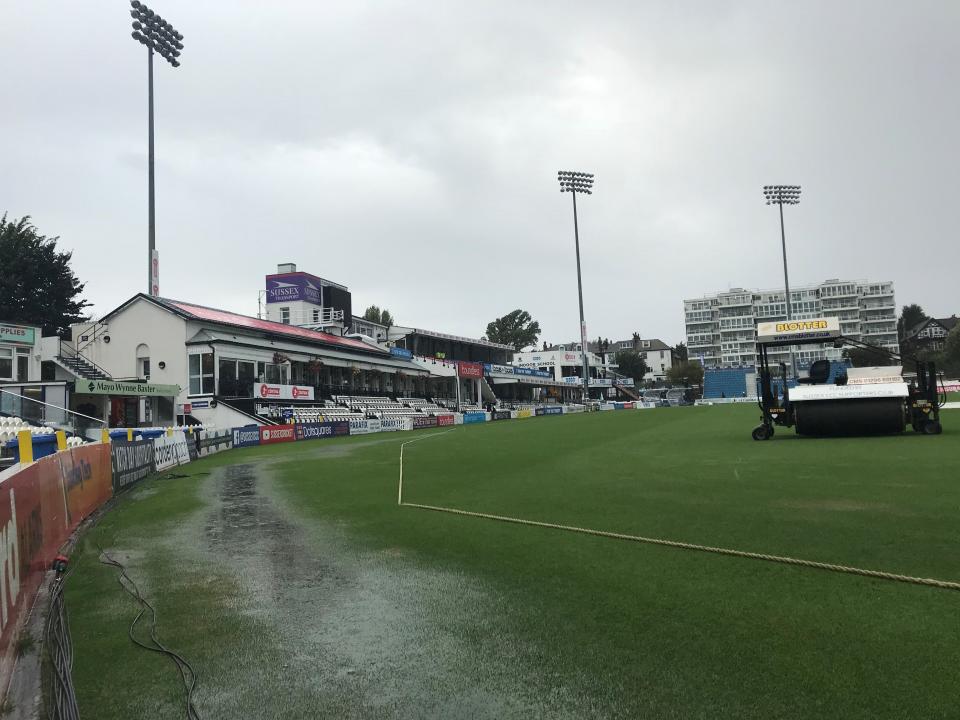 Following heavy rain throughout the day, this evening's Vitality Blast match against Kent Spitfires at The 1st Central County Ground has been abandoned.
The umpire's decided that the pitch would not be fit for play just after 6pm. Both sides take one point from the fixture.
Ticket holders will be able to exchange their ticket for either of this season's remaining Vitality Blast matches at The 1st Central County Ground (v Glamorgan, Tuesday 14th August at 6.30pm, v Middlesex Friday 17th August at 6.30pm).
This can be done by calling 0844 264 0202, visiting the club shop or, subject to availability, on the gate on the evening of the match. Telephone lines and the club shop are open between 9am and 5pm Monday to Friday.
Alternatively, ticket holders will automatically receive a full refund for tonight's fixture within 45 days.
Sussex Cricket's full refund policy is available to view HERE