NEXT MATCH:
Sussex Sharks vs Lancashire Lightning
Luke Wright feeling full of confidence heading into final group matches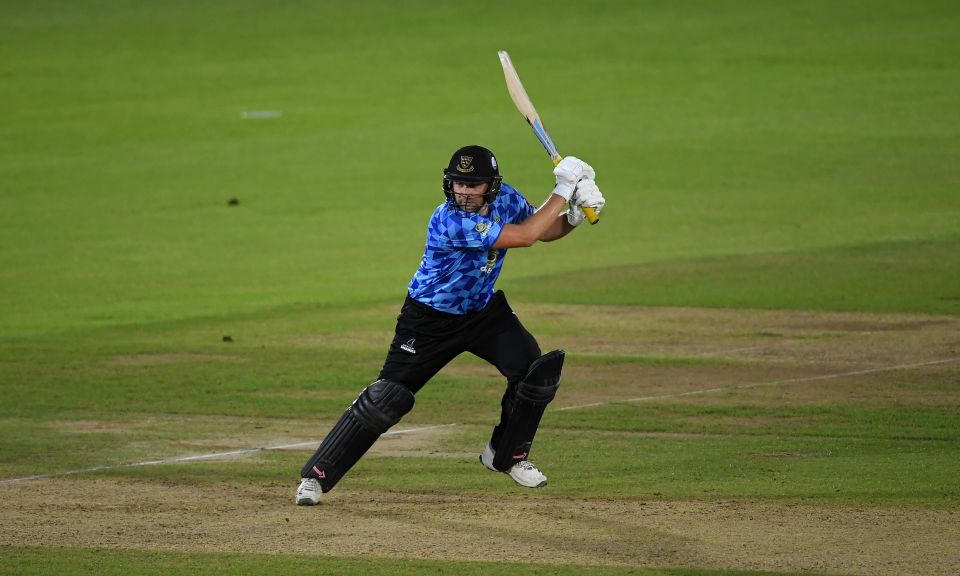 Sussex Sharks skipper, Luke Wright says he still feels near his best after a fantastic Vitality Blast campaign so far. 
The 35-year-old batsman is the second highest run-scorer in the competition with 305 to his name, a strike rate of over 150 and an average of 43.57. 
Speaking to ESPNcricinfo's Matt Roller, Wright said: "You learn to play the scenarios, and the different roles.
"When I was younger, I wouldn't have necessarily had the ability to rein it in on a trickier wicket, or while batting with someone like Salty: it was just see ball, hit ball. But that makes you less consistent.
"Often in cricket, we're very quick to try and get older players to retire, or are shocked when they do well, but I think now you can go on into your late 30s and early 40s, especially with extra recovery time if you don't play all formats - I think Stevo [Darren Stevens] has shown that.
"I felt like I played pretty nicely last year, but this year with people missing and Laurie leaving, it's been nice to step up."
Wright's form with the bat powered the Sharks to impressive wins over Hampshire, both home and away, and his side reached the summit of the South Group when they beat Kent Spitfires by eight wickets over the weekend. 
A 12-run defeat to Essex Eagles on Monday derailed that form, but Wright is still feeling comfortable with where his side sit going into tonight's match against Surrey. 
"This is a really tough league. You don't feel like there are any easy fixtures that you can just turn up to and win.
"But if you'd have offered me the position we're in right now at the start of the comp, we'd definitely have taken it: going into the last three games with our destiny in our own hands."
In an exclusive interview with ESPNcricinfo, Wright also spoke about Ravi Bopara, training with Tymal Mills and Chris Jordan following his return from furlough, his desire to win a trophy for the outgoing Jason Gillespie, and more.
Click here for the full article.