CURRENT MATCH:
Sussex CCC vs Kent
Joe Sarro signs rookie contract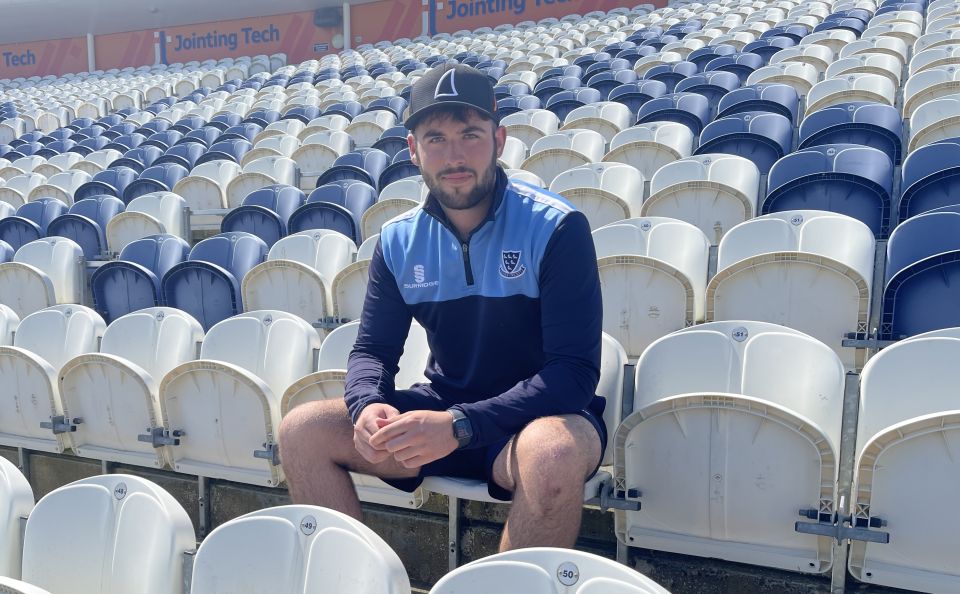 Pathway graduate Joe Sarro has been added to Sussex's men's squad on a month-long rookie contract.
The right-arm fast bowler from Eastbourne was part of the Sussex youth set-up from the age of ten. A former pupil of Bede's School, the 19-year-old now plays his club cricket at Mayfield CC and studies business management at Loughborough University.
Joe made his Sussex 2nd XI debut in 2019, taking five-wickets in his very first appearance against Hampshire in a 50-over match. He came to cricket followers' attention later that summer after a video of his hat-trick that clinched a one-run victory for Bede's over Millfield in the quarter-final of the National Schools Cup was featured on various websites.
Hot on the heels of the Girls U15s and Boys U14s wins, the U17s gained a dramatic victory late yesterday against Millfield.

The match finished with an incredible piece of bowling from the captain Joe Sarro who claimed a hat trick to seal victory by 1 run.@bedes_sport #cricket pic.twitter.com/psxkAA9ZcF

— Bede's Senior School (@bedesnews) June 27, 2019
Reflecting on his cricketing journey so far, Joe said, "I first played for Sussex at under-11s and have been part of the pathway since then. I have loved being part of the teams, and have benefitted from some great coaching, both with Sussex, and at my school Bede's, particularly from James Kirtley, Alan Wells, Neil Lenham, and Richard Halsall.
"Today, when I signed my first contract, I was delighted. I hope to continue playing for Sussex for many years and become part of a very successful team."
Championship and one-day head coach, Ian Salisbury, said, "Joe is another really exciting prospect to emerge from our pathway and his development is testament to the close relationship between our youth set-up and the excellent cricketing schools in the county, in his case Bede's.
"Our strategy is to produce homegrown cricketers that through their performances can bring sustained success to Sussex and, in as many cases as possible, go on to play for England. This is the next step on that journey for Joe and working with James Kirtley - in my opinion the best fast bowling coach around – gives him the very best chance of fulfilling his significant potential.
"We're lucky to have a group of really promising young players starting out in the professional game together and it's brilliant to add Joe to their ranks as we build for success in the years to come."
T20 head coach, James Kirtley, added, "Joe Sarro is another player who has been in our system for a number of years. He has often formed part of a trio with Henry [Crocombe] and Jamie [Atkins] and I have been very fortunate to have worked with them for quite a while.
"Joe is strong, skilful and a great student of the game and this month will allow him to gain an insight into professional cricket. I am delighted to see Joe rewarded with a short-term contract as I know first-hand how hard he has been working to get to this point. I have no doubt that if given the chance he will perform."