>
NEXT MATCH: Gloucestershire vs Sussex CCC
Jason Gillespie: The First Interview (Part Two)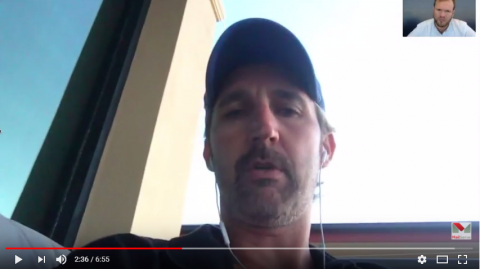 In part two of Jason Gillespie: The First Interview, our new Head Coach gives his thoughts on the current squad and coaching staff.
From his previous spells in county cricket, Jason is familiar with a number of the personnel at the club and was even taught by one of the Sussex backroom staff when working towards his coaching qualifications!
'Dizzy' emphasises the importance not only of the Pro Cricket Department success, but also the key role played by the rest of the staff, volunteers and, of course, supporters in breeding success.
Jason goes on to discuss how enjoyment is at the centre of his coaching philosophy and explains how things will work for the rest of the winter whilst he is in Australia and what he is expecting of players and coaches ahead of his arrival in the UK next year.   
The third and final part of the interview will be available on the website at 11am on Tuesday.