CURRENT MATCH:
Kent vs Sussex CCC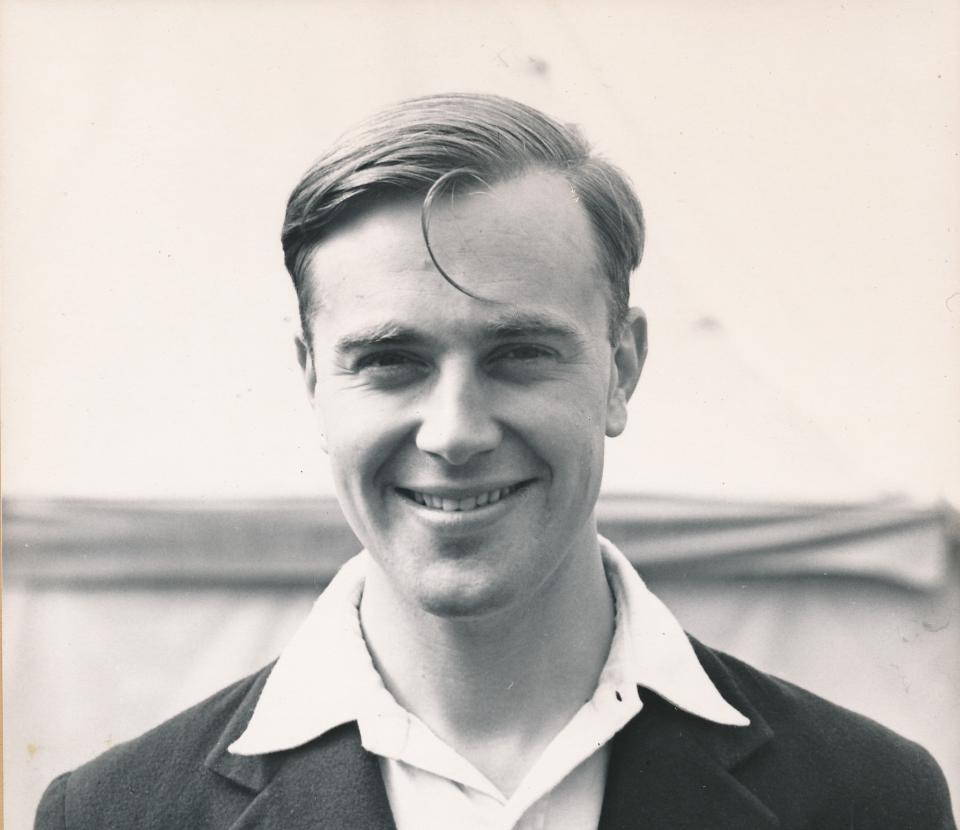 Sussex Cricket would like to extend its condolences to the family of former captain, Hubert Doggart, who died peacefully at home last Friday, aged 92.
Hubert was a hard-hitting middle-order batsman and exceptional close catcher who played 155 matches for Sussex between 1948 and 1961, scoring over 6,700 runs in the process. He was county captain for the 1954 season.
Born in London in 1925, Hubert scored a double hundred on first-class debut for Cambridge University in 1948, where he was bestowed with five and a half blues.
He played two test matches for England against the West Indies in 1950.
Following his playing days, Hubert held the presidency of a number of cricketing organisations including the MCC, the Cricket Council and the Cricket Society. He was chairman of the Friends of Arundel Castle Cricket club from 1993 to 2003.
Director of Cricket at the Friends of Arundel Castle Cricket Club, fellow former Sussex captain and current Sussex Cricket Board member, John Barclay has written the following tribute to Hubert:
Hubert was surely the most consummate all rounder. A most formidable intellect - the classics at his fingertips,and often quoted, but not necessarily understood by all! - combined with great sporting virtuosity. He collected five blues and half blues at Cambridge with cricket always top of the tree - captain of Sussex and two test matches for England in the West Indies. He was much loved in his worlds of cricket and education. He was President of MCC in 1982 and stepped in again in 1987 , with his wife Sue of course at his side, when Colin Cowdrey was unwell.

For 35 years he presided over The English Schools Cricket Association where he was both directly and indirectly responsible for the development of some of our very finest players - Gatting and Gower immediately come to mind. And as one of the leading amateur sportsmen of his time, he never neglected the non-professional game: the Sussex Martlets, Arabs and many other wandering clubs he supported and played for with great enthusiasm.

After retiring from a brilliant teaching career - as a housemaster at Winchester College and later headmaster at King's School, Bruton in Somerset, he gave great inspiration to The Friends of Arundel Castle Cricket Club as its Chairman. Hubert and Sue in action at Arundel in partnership together made a very fine team.  Indeed there have been many famous cricketing partnerships over the years: Hobbs and Sutcliffe, Ramadhin and Valentine, Compton and Edrich but few will eclipse Hubert and Sue for the influence they have had upon sport, education and much more besides and especially the young.

His energy,scholarship and powerful voice will not be forgotten. Even from afar, if we listen, we might still hear him now.
Details of Hubert's funeral will be published on the Sussex Martlets website.