CURRENT MATCH: Northamptonshire vs Sussex CCC
Getting to know Will Sheffield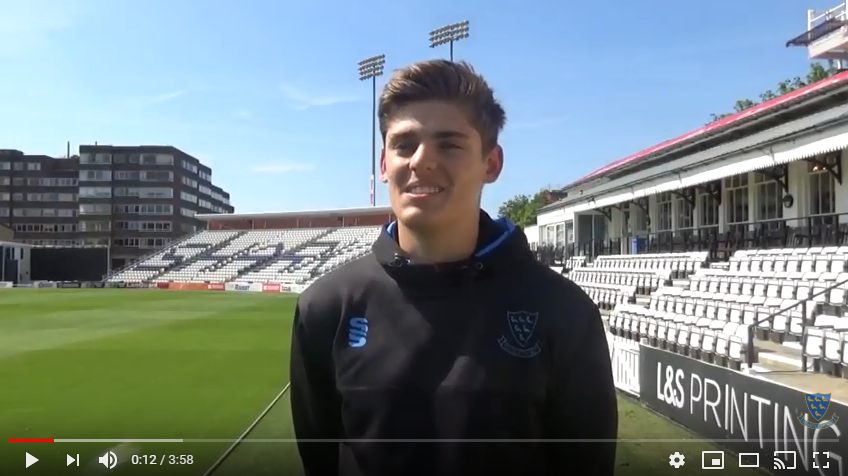 It's the stuff of childhood dreams. You're still at school working hard for your exams, when the phone rings with an invite to join the Sussex professional squad on their pre-season tour.
That's exactly what happened to 17-year-old Brighton Aldridge Community Academy (BACA) student and Sussex Boys' Academy player, Will Sheffield.
If that wasn't exciting enough, the left-arm seamer was then called up to the first-team squad for their opening Specsavers County Championship match of the season.
Will is able to balance his burgeoning cricket career with his studies thanks to the unique sixth form programme he's enrolled on at BACA, the Aldridge Cricket Academy.
After a morning of studies Will has his afternoons free to focus exclusively on developing his game at the state-of-the-art £2m Cricket Centre located on side.
It's the same path that Tara Norris took on her way to becoming a key member of the Sussex Women's side.
We caught up with Will to get to know the Sussex star of the future a little better.