CURRENT MATCH: Northamptonshire vs Sussex CCC
Five Sussex players in next week's IPL auction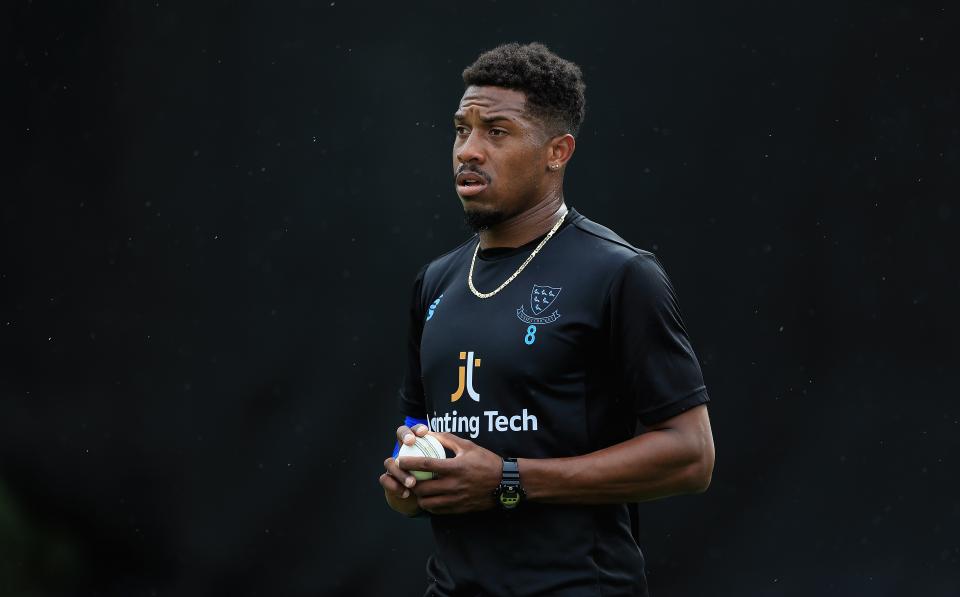 Five Sussex players are among the names on the IPL 2019 player auction list.
Chris Jordan, Tymal Mills, David Wiese and Luke Wright could make a return to the tournament, while Laurie Evans is in contention for a maiden appearance at the IPL.
Jordan, who played for Royal Challengers Bangalore in 2016 and Sunrisers Hyderabad in 2017 and 2018, has a base price of around £110,000.
Mills, who played for Royal Challengers Bangalore in 2017, and Wiese, who played for the same team in 2015 and 2016, have a base price of around £82,500.
Evans's base price is around £44,000.
A total of 1,003 players initially registered for the auction, a number that was whittled down to 346 once the eight franchises presented their shortlist of players on Monday.
Any Sussex players picked up in next Tuesday's auction will join fellow Sharks Jofra Archer and Rashid Khan in the 2019 IPL.
Archer and Rashid were retained from this year's edition by Rajasthan Royals and Sunrisers Hyderabad respectively.
The IPL 2019 player auction will take place from 0930 GMT on Tuesday 18th December 2018.
The 2019 IPL is expected to begin on 23rd March and run until 19th May, although these dates are yet to be confirmed.
The tournament may yet be moved out of India itself depending on the dates of the country's general election.  

Catch CJ, Tymal, David, Luke, Laurie, Jofra and Rashid and the rest of the Sussex Sharks in T20 action right here at The 1st Central County Ground next summer. The Blast Pass gives access to all seven of Sussex Sharks' home group matches in the 2019 Vitality Blast and is ON SALE NOW! Prices start at just £25!
PLUS! Early-bird offer: become an adult Member before 28th February 2019 and save almost 25% on an adult Blast Pass!