CURRENT MATCH: Sussex CCC vs Gloucestershire
County's cricket volunteers honoured at annual OSCAs ceremony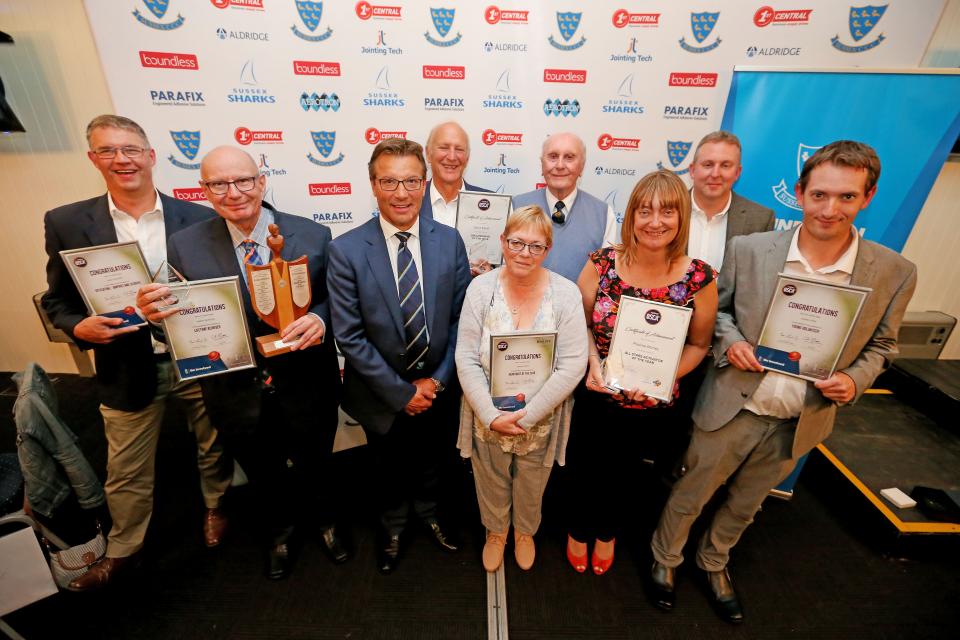 Over 120 of the hardest working volunteers in the recreational game from across Sussex assembled for the NatWest Outstanding Service to Cricket Awards (OSCAs) ceremony at The 1st Central County Ground last Friday 7th September.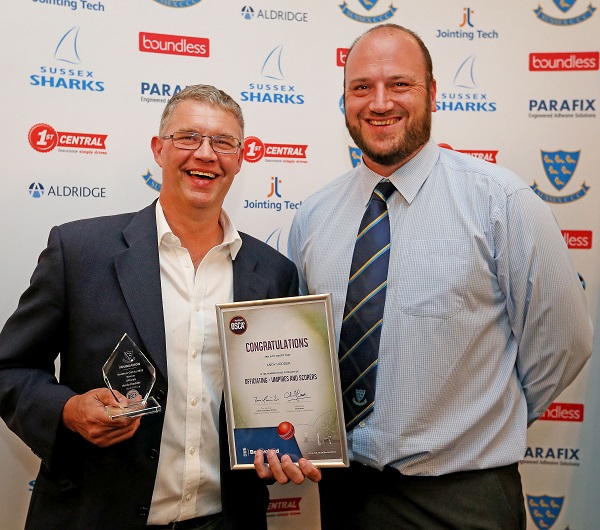 Andy Hodder is presented with the Officials Award by Sussex Cricket Foundation's East Territory Manager, Hamish Russell
Each year, the Sussex Cricket Foundation host those who have been nominated by their fellow volunteers for making an extraordinary contribution to the development of cricket in their area.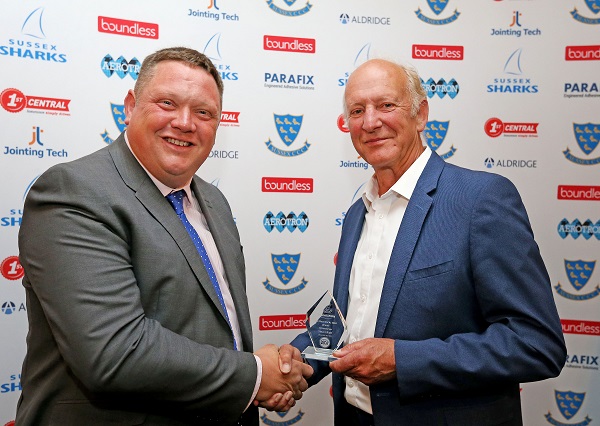 Sussex Cricket's Head Groundsman presents Steve Elliot  with Groundsman of the Year Award
Six nationally recognised awards were handed out during the evening, as well as two Sussex awards for 'All Stars Cricket Activator of the Year' & 'Groundsman of the Year'.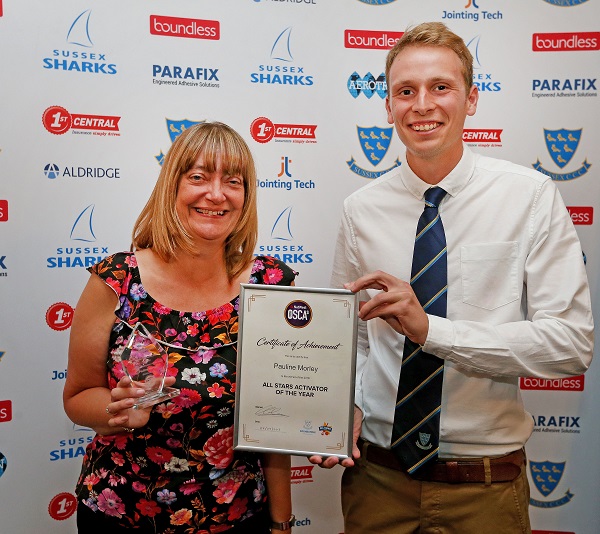 Pauline Morley is presented the All Stars Activator Award by Sussex Cricket Foundation's Development Officer, Ollie Smith
Rob Andrew (Chief Executive of Sussex Cricket), Keith Greenfield (Director of Cricket) & Andy Mackay (Head Groundsman) all joined the volunteers for the evening and presented the winners with their awards.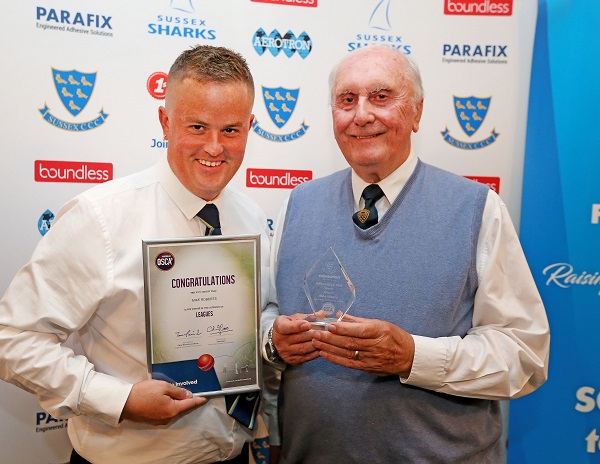 Mike Roberts is presented with his Leagues Award by Sussex Cricket's North Territory Manager, Matt Parsons
Amongst the winners were Mike Roberts, for his work with the South Area Junior League since 1967. Young Volunteer Lewis Pope, a member of the Sussex Disability Cricket squad, who has umpired at the National Table Cricket Finals and Steve Elliott of Scaynes Hill CC, who looks after two cricket grounds and has done so for nearly 25 years.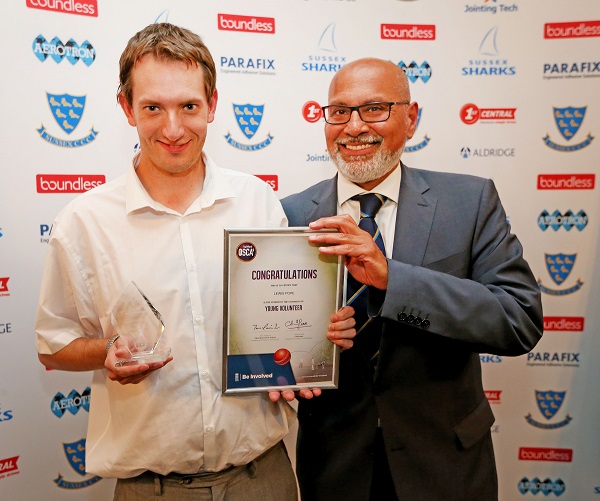 Lewis Pope is presented with his Young Volunteer Award by Sussex Cricket Disability Cricket Manager, Aroop Tanna
Terry Burton, stalwart of the Sussex Women's Cricket set-up, took home the prestigious H.A. Collison Lifetime Achiever award for his 27 years voluntary service to developing the game for women and girls and increasing opportunities for them to enjoy and play the game.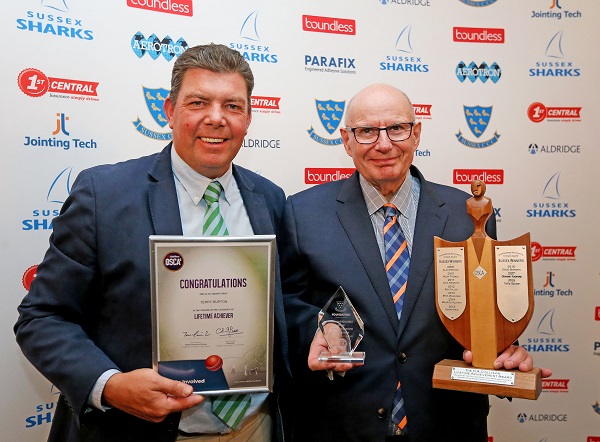 Sussex Cricket Director of Cricket Keith Greenfield presents Terry Burton with his Lifetime Achiever Award
John Abbott, President of Sussex Cricket, commented "Cricket in Sussex relies on thousands of volunteers to promote and develop the game and the contribution of these winners in particular is a wonderful example of what can be achieved."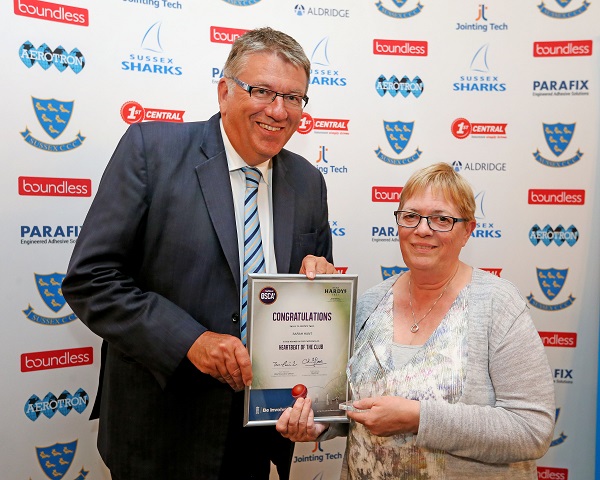 Sussex Cricket Foundation Chairman,Jon Filby, presents Sarah Hunt with her Heartbeat of the Club Award
The winners of the six nationally recognised awards, will head to Lord's on Tuesday 9th October, where they have a chance of winning the award in their category for the whole country.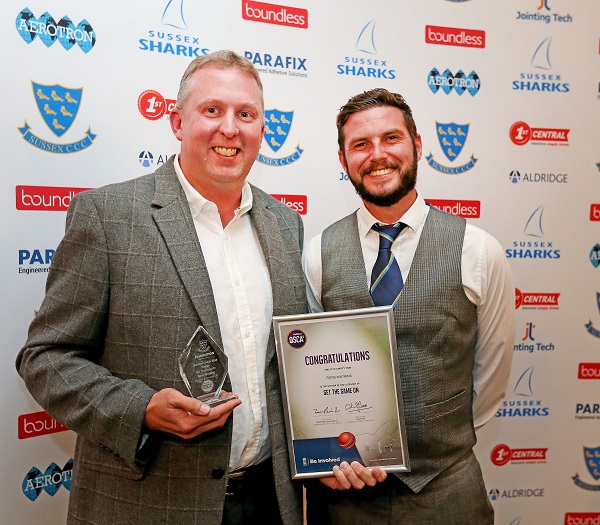 Ross Watkins is presented with his Get the Game On Award by Sussex Cricket's South Territory Manager, Gary Wallis-Tayler
The full list of the 2018 OSCAs winners is as follows:
Groundsman of the Year – Steve Elliott (Scaynes Hill CC)
All Stars Activator of the Year – Pauline Morley (Portslade CC)
Officials Award – Andy Hodder (Bexhill CC)
Get the Game On Award – Ross Watkins (Keymer & Hassocks CC)
Leagues Award – Mike Roberts (South Area Junior Cricket League)
Young Volunteer of the Year – Lewis Pope (Sussex Disability Cricket)
Heartbeat of the Club – Sarah Hunt (Rottingdean CC)
H.A. Collison Lifetime Achiever – Terry Burton (Sussex Women's Cricket)