>
CURRENT MATCH: Sussex CCC vs Glamorgan
A brief history of Sussex's one-day encounters with Australia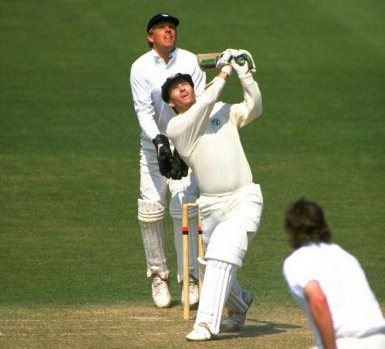 One of the highlights of next season will undoubtedly be the visit of World Cup winners Australia to The 1st Central County Ground for a day-night 50-over match on Thursday 7th June.
 Before tickets for the match go on sale at 10am tomorrow morning, we take a look back at Sussex's previous one-day encounters with the green and gold.
Sussex have hosted Australia on 40 occasions across all formats since the sides' first encounter in August 1878 (all of them at Hove), but just five times in limited overs.
Monday 14th September 1964: Australians won by 66 runs.
After almost five months in the British Isles, Australia played the 31st and final match of their 1964 tour, a 50-over affair at the County Ground. This was the first ever limited overs match played by Australia (although the second time the tourists had played Sussex that summer, having won a three-day match back in July), and who better as their opponents than the winners of that year's (and the year before's) Gillette Cup?
After winning the toss, Australian captain Bob Simpson elected to bat first. He and Bill Lawry put on 48 for the first wicket, before Ian Thomson struck twice in quick succession to dismiss Lawry and Norman O'Neill. A young John Snow gave the Australians an early warning of the potency he would display in future Ashes series when he had Simpson caught by Ken Suttle, but a 193-run partnership between Peter Burge and Brian Booth allowed the visitors to post an imposing 282-3.
Jim Parks – whose dad and former Sussex player, Jim, was one of the umpires in the match - made 84 to give the home supporters some hope of Sussex chasing down the total, but with the second highest score of 31 coming from Thomson at number ten, he lacked the support needed from the rest of the batting line-up. Sussex were eventually dismissed for 216 off 44.4 overs, the team's first ever defeat in one-day cricket.
Ashes result: 0-1 (Australia retain)
UK number one single: You Really Got Me – The Kinks
Australian number one single: I Should Have Known Better/If I Fell – The Beatles
UK Prime Minister: Alec Douglas-Home
Australian Prime Minister: Robert Menzies
Sunday 23rd July 1972: No result.
Following on from a famous five-wicket win for Sussex in the three day match that had taken place between the two sides immediately prior, expectation was high on the south coast ahead of this 40-over clash. After electing to bat first, Sussex made it to 61-2 after 15 overs with Geoff Greenidge and Tony Greig the not out men. The weather prevented any further play, however, and denied supporters the chance to watch the likes of Greg and Ian Chappell bat. They did witness six overs from a 23-year-old Dennis Lillee by way of compensation.
Ashes result: 2-2 (England retain)
UK number one single: Puppy Love – Donny Osmond
Australian number one single: Sylvia's Mother – Dr. Hook & the Medicine Show
UK Prime Minister: Edward Heath
Australian Prime Minister: William McMahon
Thursday 2nd June 1983: Australians won by 29 runs & Friday 3rd June 1983: Sussex won by seven wickets.
Sussex had meant to play a three-day match against the Australians, but after rain washed out day one, two 55-over matches were scheduled. Australia were in the country for the World Cup that started a week later, so this was perhaps a better warm-up in any case.
The rain hadn't quite had its final say, with the first of the matches reduced to 40 overs-a-side. Batting first, Australia – featuring former Sussex (and future South Africa) man Keppler Wessels, the third Chappell brother, Trevor (of underarm fame), Allan Border, Kim Hughes and a 33-year-old Dennis Lillee in the final six months of his international career – made 184-4. Ralph Cowan, who played 36 matches for the county between 1980 and 1983, was the pick of Sussex's bowlers, taking 2-34 from his eight overs. While Gehan Mendis, Colin Wells (uncle of Luke, whose dad, Alan was also playing), Ian Greig and Ian Gould all got starts for Sussex, no one was able to go past 29 as Sussex were bowled out for 155.
On the Friday, figures of 5-17 for Cowan and 3-31 for John Barclay saw Australia skittled out for 122 with ten of their 55 overs remaining. These were by far the best two days of Cowan's bowling career. The German-born medium pacer took only ten other wickets in top-level cricket. An unbeaten 51 for Colin Wells helped Sussex surmount Australia's total inside 40 overs with five wickets remaining.
World Cup results: England – losing semi-finalists, Australia: 3rd Group B
UK number one single: House of Fun – Madness
Australian number one single: Total Eclipse of the Heart – Bonnie Tyler
UK Prime Minister: Margaret Thatcher
Australian Prime Minister: Bob Hawke
Tuesday 9th May 1989: Sussex won by 4 wickets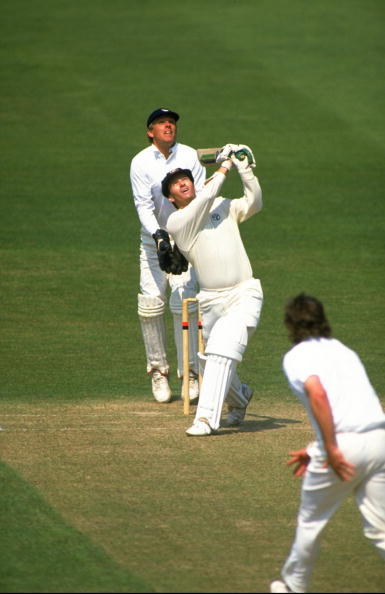 Allan Border's side had been dubbed by the media as "the worst team ever to leave Australia" but went on to upset the odds with a 4-0 victory in that summer's Ashes and thereby lay the foundations of more than 15 years of Australian global cricketing dominance. Before all that, however, they had to get past Sussex.
In a 55-over-a-side affair, a fine all-round bowling display from Sussex saw Australia dismissed for 154 in 44.3 overs, Steve Waugh top scoring with 86 (the next top score was Dean Jones' 19!). Tony Dodemaide, who himself had played 12 ODIs for Australia by this point, was one of four Sussex bowlers to take two wickets.
In response, 48 from captain Paul Parker and an unbeaten 28 from future Chief Executive, Tony Piggott, helped Sussex complete a four-wicket win. Australia will be looking to avenge this defeat when they visit The 1st Central County Ground for their first one day match against Sussex in 19 years this June.  
Ashes results: 0-4 (Australia regain)
UK number one single: Eternal Flame – The Bangles
Australian number one single: The Living Years – Mike + The Mechanics
UK Prime Minister: Margaret Thatcher
Australian Prime Minister: Bob Hawke
Tickets for this summer's clash between Sussex & Australia at The 1st Central County Ground go on general sale at 10am tomorrow (Thursday 4th January). Full details are available here.