NEXT MATCH:
Kent vs Sussex CCC
Boys' pathway awards presented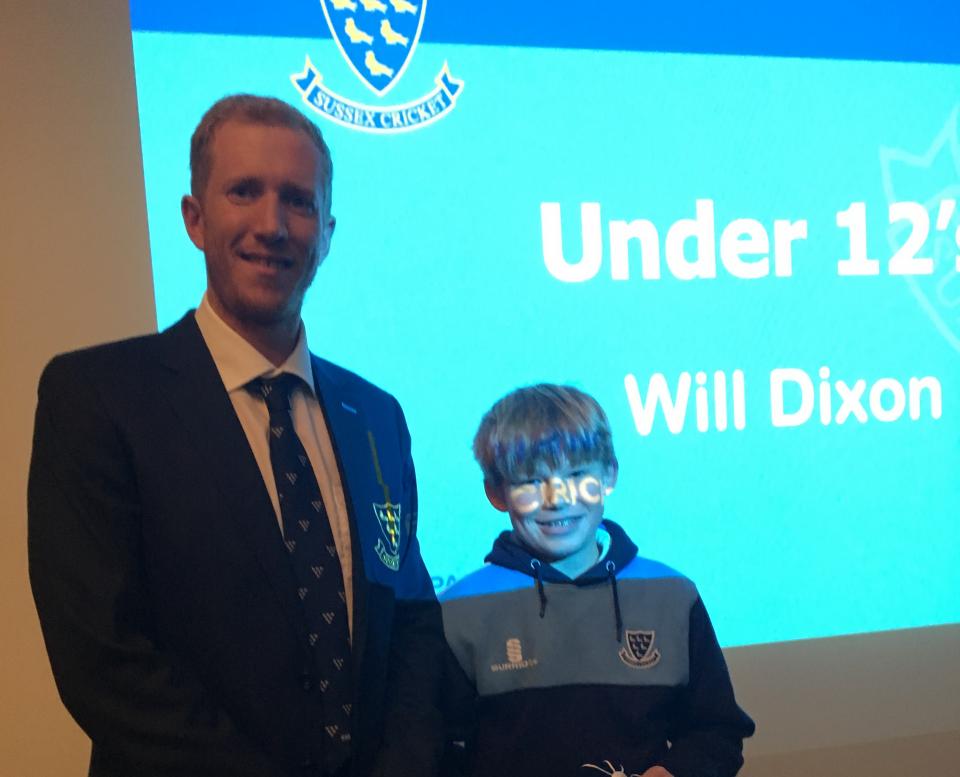 Over 250 guests were present at the Sussex Cricket boys' pathway players of the year awards held in Cow Corner at The 1st Central County Ground last Friday.
Men's first-team players Tom Clark, Tom Haines, Will Sheffield and Luke Wells were in attendance, with Wells presenting the awards to the players of the year from under-10 to under-17 level.
Jack Carson was named overall pathway player of the year from across Sussex's 14 boys' sides.
Sussex Cricket Boys' Players of the Year
Under-10: Ramsay Trainer
Under-11: Dylan Lingard
Under-12: Will Dixon
Under-13: Henry Rogers
Under-14: Sam Henderson
Under-15: Daniel Ibrahim
Under-16: Anish Padalkar
Under-17: Scott Lenham
Pathway Player of the Year: Jack Carson