NEXT MATCH:
Sussex Sharks vs Lancashire Lightning
Boys' Academy off-season underway with training camp in Spain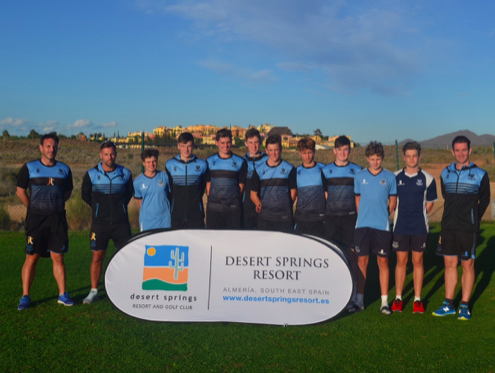 The Sussex Boys Academy have just returned from a warm weather training camp at the Desert Spring Resort in Almeria, southern Spain.

Offering the boys the opportunity to work on their game outdoors at a time of year when practice is largely confined to the Aerotron Indoor School, the trip was the perfect way for the new Boys Academy intake to begin their preparations for the 2018 season.

Academy Director, Carl Hopkinson explains: "Over the last half term, the Boys Academy undertook a four day training camp to Desert Springs. 

"The main objectives of the camp were focused around skill development in the morning and scenario based practice under pressure in the afternoon. 

"The boys carried out team reviews of the practice throughout the camp getting them used to reflecting on the overall day's training. 

"The camp in the coaches' eyes was a great success: the accommodation and netting facilities were outstanding and the staff treated the players and coaches brilliantly. 

"Sussex's batting coach, Michael Yardy and James Kirtley - standing in for Jon lewis as the bowling coach - accompanied me in leading the camp.

"With both of these coaches having represented their country and with Mike having won a World Cup, the boys couldn't have asked for a better wealth of experience to draw from."

The 2018 intake for both the Boys and Girls Academy will be announced next week.