NEXT MATCH: Sussex CCC vs Durham
Blast from the past: Will Beer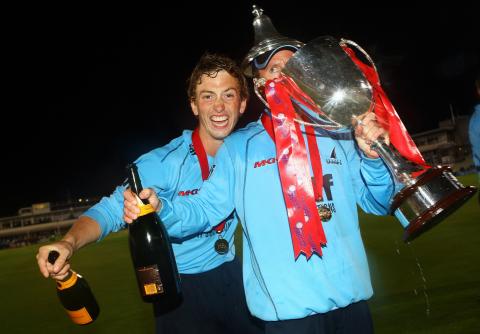 Our Blast from the past feature to celebrate our special ticket offer for the Vitality Blast match against Surrey on Friday 13th July continues! Today, a fresh-faced leg-spinner who has become one of Sussex's most important T20 players of the last decade...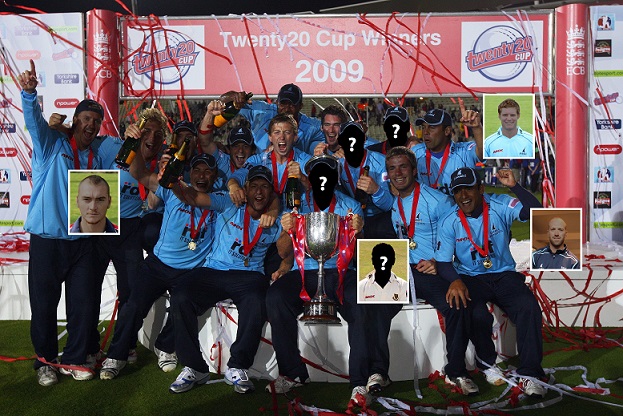 WILL BEER
Appearances: 11
Wickets: 7
Average: 33.42
Economy: 7.31
Best: 2-27
Eight seasons down the line and Will Beer is Sussex's fourth most capped player in T20 cricket with 99 appearances to his name. Going into the 2009 season, however, the fresh-faced leg-spinner was a relative rookie with just four matches behind him.
Enjoying every minute. Will at the start of his T20 journey
Will's inexperience was evident at the beginning of the tournament and he proved costly at times, but solid performances both home and away against Hampshire convinced the management to stick with the 20-year-old. This was a decision that paid dividends as Will matured as the tournament progressed, so that by the end he was arguably his captain's most reliable bowler.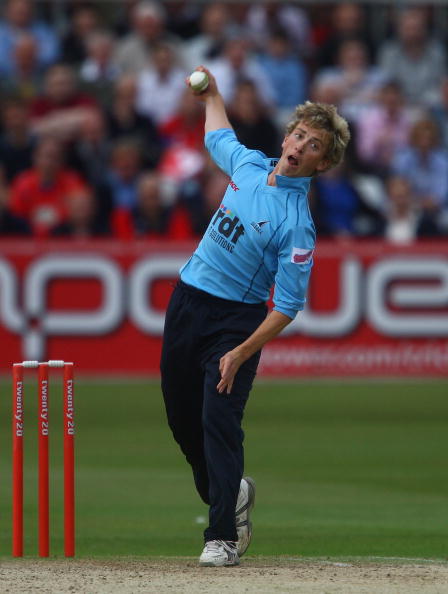 Bowled Beer-o! Will came into his own during the trip to Chelmsford.
Conceding just 22 runs from his four overs in the penultimate group match at Chelmsford with its tiny boundaries helped restrict Essex to a very chaseable total and set Sussex up for a comfortable victory. This ensured Will went into the knock-out games full of confidence.
In the quarter-final against Warwickshire at Hove, Beer was tidy once again and this time picked up the key middle-order wickets of Tim Ambrose and Ian Westwood. In the semi-final, Northants' batsmen also struggled to wriggle free from Will's stranglehold and Alex Wakely perished trying to do so.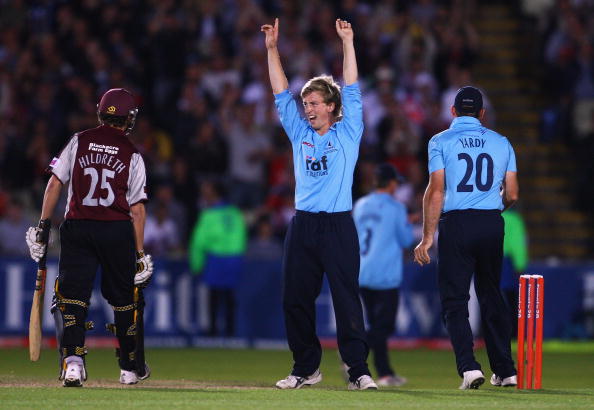 Got him! Will celebrates the big wicket of James Hildreth in the final. 
Given the high stakes, Will's most impressive performance came in the final against Somerset. By now the go-to-man for the post-powerplay middle overs, he picked up the key wickets of James Hildreth and Craig Kieswetter in successive overs and finished his overs with 2-29 with the Sharks well on the way to victory.
Tickets for all seven of Sussex Sharks' Vitality Blast group matches at The 1st Central County Ground, Hove are ON SALE NOW and can be purchased online or by phone on 0844 264 0202.
The Blast from the past promotion offering adult tickets for the match against Surrey on Friday 13th July at 2009 prices will then be available until the end of March.
An even better value way to catch that match and the rest of Sussex's home group games is the T20 Blast Pass, which provides adult entry for the equivalent of £14.14 per match. For more details click here.