NEXT MATCH: Sussex Sharks vs Middlesex
Back in Hove, Jon Lewis reports on his winter abroad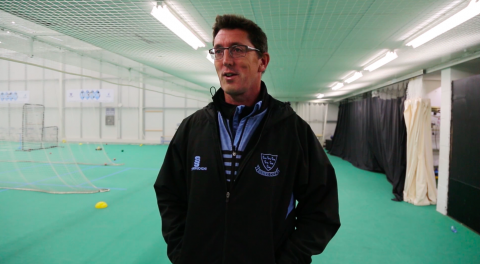 Assistant Head Coach, Jon Lewis's Air Miles balance rivals that of even the most itinerant members of the squad following his Antipodean placements with the England Lions, Perth Scorchers and England Under-19s this winter.
Safely back in Hove – if a little jet-lagged – Jon filled us in on his activities over the past few months and the fantastic developmental opportunities they have provided.
Watch the interview to hear Jon explain what each of his roles have entailed (00:07), what he has learned from working under Andy Flower and Justin Langer (00:39), his experience of performing Head Coach roles himself at the Under-19 World Cup (01:15) and how the winter will help him now he is back in his full time position at The 1st Central County Ground (01:40).
Jon also talks us through a meeting with Sussex's new Head Coach, Jason Gillespie, whilst he was out in Australia and gives us his thoughts on working together (02:30).
There's also time for Jon to give his thoughts on the meteoric rise of Jofra Archer, someone he has been instrumental in developing as a bowler (03:00), as well as an overview of the winter progress of the rest of Sussex's seam attack (04:41).