NEXT MATCH:
Sussex CCC vs Yorkshire
2021 yearbook available to order for a limited time only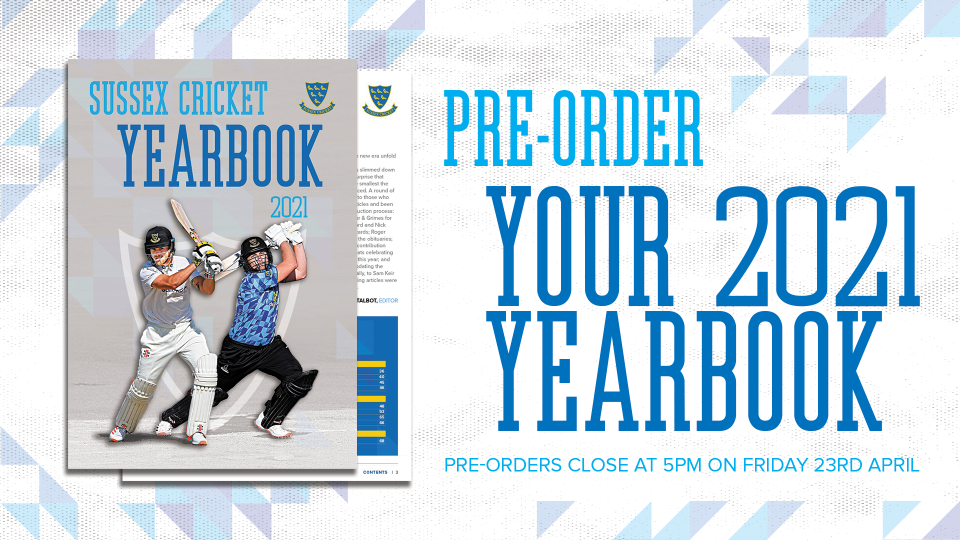 The 2021 Sussex Cricket Yearbook is available to order until 5pm on Friday 23rd April via the online club shop. All orders will then be submitted to the printer and dispatched by the end of May 2021.
Members are entitled to one complimentary copy (excluding postage) but must pre-order their copy during the pre-order window. Members have been provided a one-time use code in their welcome books, which will allow them to claim their free copy.
Non-members are also able to purchase a copy of the yearbook during the pre-order window, but must also place their orders by 5pm on Friday 23rd April. 
Alternatively, a complimentary e-version of the yearbook can be found here.