Two Sussex players selected for England Women's Academy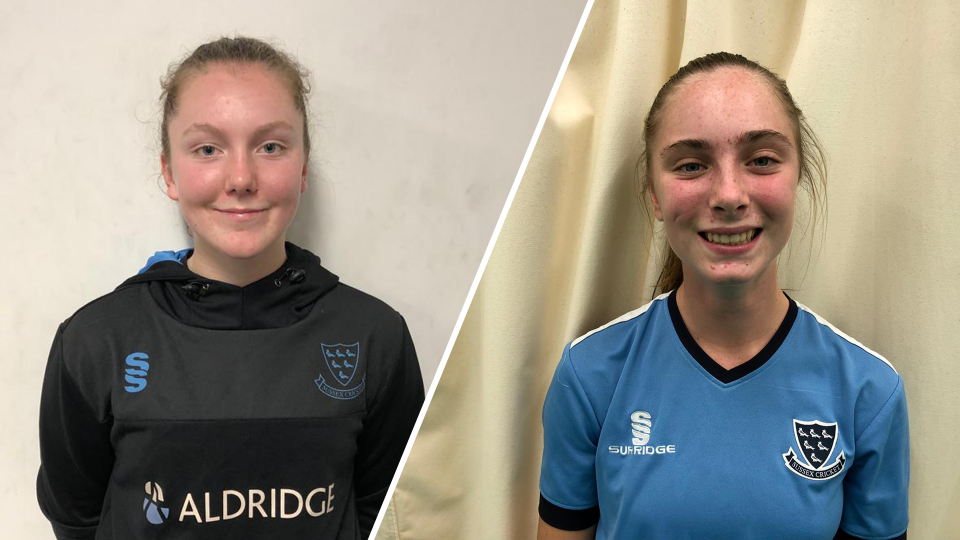 Sussex players, Freya Kemp and Ella McCaughan are among the 2019/20 intake for the England Women's Academy (EWA). It is Freya's first year on the programme, while Ella returns from last year.
The EWA provides an individualised programme for players and offers support specific to their needs to maximise the chances of future transition to the senior squad.
A total of eleven players have been named in the 2019/20 EWA, with a further 18 included across a training squad and, for the first time, a spin-bowling group.  
The training squad and the spin bowling group cater for players who are currently seen as having the potential to be part of the EWA in the future.
Head Coach of the England Women's Academy, John Stanworth, said: "We look forward to working closely with this group across the next 12 months.
"The opportunity to develop their skills alongside other talented players on a regular basis is an important part of their development.
"It is an exciting group of players and we look forward to seeing them progress through the different experiences they will be exposed to both here and abroad."
All-rounders Freya and Ella were also both recently selected for the Young Vipers Regional Development Centre.
England Women's 2019/20 Academy
Lauren Bell (Berkshire)
Maia Bouchier (Hampshire)
Alice Capsey (Surrey)
Charlie Dean (Hampshire)
Sarah Glenn (Worcestershire)
Danielle Gibson (Wales)
Amy Gordon (Surrey)
Freya Kemp (Sussex)
Lucia Kendall (Hampshire)
Ella McCaughan (Sussex)
Issy Wong (Warwickshire)
Training Squad
Alex Avoth (Hampshire)
Grace Ballinger (Warwickshire)
Chloe Brewer (Surrey)
Ria Fackrell (Warwickshire)
Lauren Filer (Somerset)
Alex Griffiths (Wales)
Sophie Munro (Nottinghamshire)
Sonali Patel (Middlesex)
Grace Scrivens (Kent)
Deeksha Sharma (Surrey)
Olivia Thomas (Lancashire)
Natasha Wraith (Somerset)
Spin Bowling Group
Hannah Baker (Worcestershire)
Helen Fenby (Durham)
Bethan Miles (Buckinghamshire)
Ellie Mitchell (Somerset)
Ilenia Sims (Staffordshire)
Sophia Smale (Wales)