CURRENT MATCH:
Sussex CCC vs Kent
Sussex Women's head coach Alexia Walker previews new season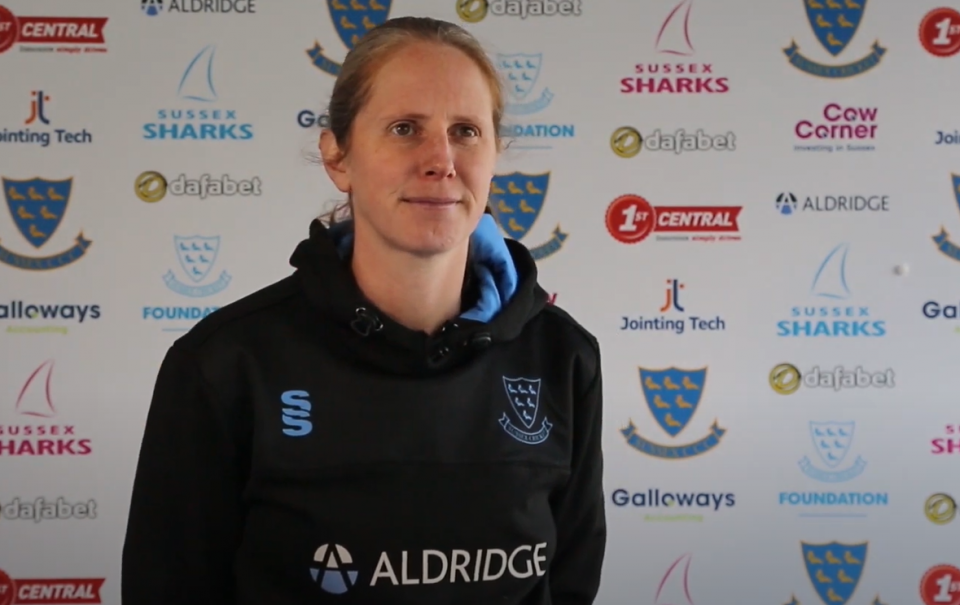 Ahead of Sussex Women's opening matches this Sunday, head coach Alexia Walker previews the 2021 county season. 
She reveals the added challenges of coaching the squad through a pandemic over the winter and casts an eye over some very strong competition in the South East group of the Vitality Women's County T20.
Alexia looks ahead to Sussex's debut season in the London Women's Championship and explain why playing 50-over cricket at county level is still important. She details changes to Sussex's coaching and playing staff as a result of the new domestic set-up, including the departure of some familiar faces and an update on Sarah Taylor's availablity.
There's also news of skipper Georgia Adams' progress after her shoulder surgery. 
Sussex Women's full fixture list is available here. Please note all Sussex Women's matches are behind closed doors until further notice.