In memory of Roger Martin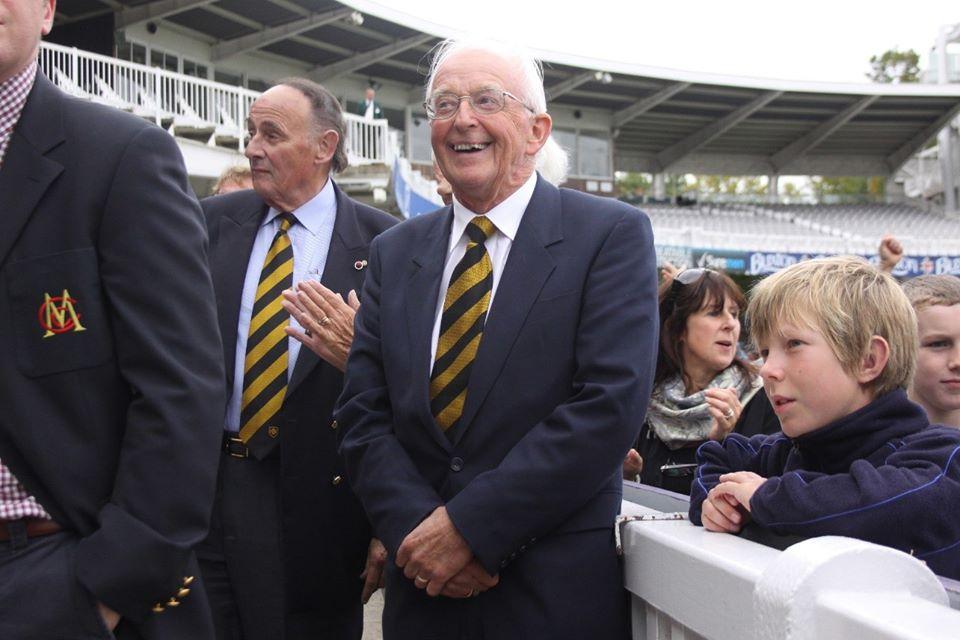 All at Sussex Cricket were very sad to learn of the death of former Sussex Cricket Association chairman, Roger Martin. Roger was also a key figure in the growth and administration of the county's senior squads.
Sussex Cricket vice president, Hugh Milner, has written the following tribute to Roger:
Roger Martin was the Chairman of the Sussex Cricket Association - the governing body for recreational cricket in Sussex - for many years until the Association was disbanded in 2004 to make way for the Sussex Cricket Board.   Roger was significantly responsible for the smooth transition, from the Association to the Board, for the beneficiaries of recreational cricket.   He was a long time Chairman of Glynde and Beddingham Cricket Club and also often found carrying out ground duties at the Recreation Ground in Glynde.
When the Sussex Cricket Association became responsible for the Sussex Over 50s cricket, Roger became and ardent promoter of Seniors Cricket and he an I became close friends when I was appointed his Vice Chairman of the Association.   Roger was a great supporter of Sussex Seniors and was always keen to get a copy of the fixture list and to plan his support around his second love of golf.
Roger was one of the leading forces in encouraging youngsters to take up cricket and persuaded the various District Cricket Associations to foster the development of colts cricket and persuade Clubs to form Colts' sections.   When I became the Manager of the Sussex Seniors we only had one team - but with his support and encouragement, in the early days, we now have eight seniors teams.   
Roger occasionally attended the seniors' matches, particularly when the games were being played at his Club, Glynde.   Indeed, he and Mick Sutton were often on the roller or mowing machines when we arrived at the ground.   Roger often joined us on the annual New Forest Tour and several times he and my wife played a round of golf in the Forest whilst we were cricketing.
Roger will be sadly missed by all who knew him and I am sure all those whom knew him will wish their sympathies to be conveyed to Roger's family and friends.