GMA Online Level 1 - Cricket Grounds Maintenance Course
(ONLINE) Level 1 Cricket Grounds Maintenance
The Grounds Management Association (GMA) have a range of training courses that are suitable for both the professional and grass roots volunteer. The new online Level 1 modules cover a range of sports and allow you to gain an awareness and general understanding of the tasks involved in maintaining playing surfaces.
What is involved in this online course?
It is all online. 
This online option will suit those volunteers that do not have time to travel and attend a course. You will learn about that tasks involved in maintaining a playing surface in a cost-effective way.
How much does it cost?
£25.00 (Incl. VAT)
What does the course content cover?
There are 3 modules to this training course. All are designed to either give you a new understanding or build on your experiences so far.
Requirements of the groundsperson and pitch
o Pitch and player requirements
o Introduction to Performance Quality Standards
o Maintenance activities
 
Maintenance activities (Equipment and Machinery)
o Types of equipment and machinery
o Equipment and machinery settings
o Safe use of equipment and machinery
 
Safe use and storage (Materials)
o Storage and safe disposal
o Types of material
o Application and effects of incorrect use
Each module has an informal self-assessment test, plus there is a formal end of course multiple choice assessment test, which is also online.
After you have completed these 3 modules, we will also suggest other topics of progression should you wish to continue to learn.

Please note that to ensure timely completion of this course access will only be available for 28 days from the point of booking. However, there are many useful documents within the online course that you can save / print for you to refer back to.
What do you get?
You will receive a certificate of completion which can compliment your own CPD activity.
This course is also worth 3 CPD points / 3 CPD hours.
The Late Late Cricket Show delivered on the evening of Wednesday 16th September.  Content relates to the impact of the Covid pandemic across all aspects of recreational cricket and what it has meant around ground and play conditions we have encountered this year.  There is also focus around end of season renovations which is a particularly hot topic.
https://attendee.gotowebinar.com/recording/331195302190181379
Machinery Hire (Affiliated Clubs Only) - BOOKING IS NOW CLOSED
Scarifier - £100 / visit plus mileage
Aerator - £100 / visit plus mileage
To book please visit - 
https://booking.ecb.co.uk/d/6nqw2c
GMA - Interim Works and Fit for Play Friday 10th July 2020
Groundsmen Q & A 14th July 2020 7:30pm
Updated GMA Guidance relating to maintaining cricket playing surfaces - 2nd July 2020
Please see below a download which contains details of updated GMA guidance relating to the maintenance of cricket playing surfaces.
Sussex Association of Cricket Groundsmen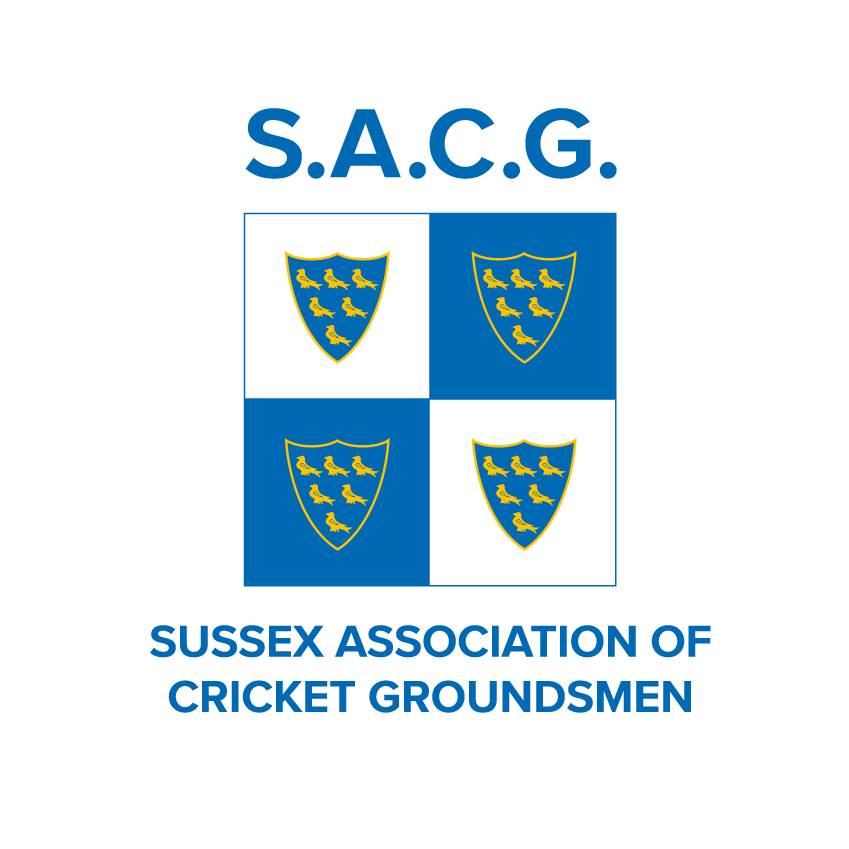 The association was created to improve pitches in the County and to allow like-minded individuals to share a wealth of experience and wisdom to benefit the game as a whole.
The Association role
• Organise educational courses and workshops in cricket Groundsmanship
• Offer local support, help and advice through networking and pitch advisors.
• Provide access to machinery for end of season renovations and winter spiking via the trailer.
• Promote groundsman and good practice.
• Represent the best interests of groundsmen in the County.
Benefits to clubs/groundsman
• Training.
• Advice.
• Subsidised access to specialist machinery.
• Representation.
• Increased standards.
Join us on Facebook for sharing of ideas and groundsmen chat.
SACG AGM Minutes 7th January 2020
SACG AGM Minutes 2nd December 2019
SACG AGM Minutes 29th November 2018
Spring Summer Workshop 16th March 2019
The aim of the day was to give an understanding of the sort of skills and knowledge you need to know in order to tackle the transition from late winter into the cricket season to prepare the best possible surface that you can with your resources. This will not be the last word in cricket groundsmanship, but rather a foundation on which to build.
Download a copy of the notes from this workshop.
Pitch Advisors Role
• Carry out detailed reports on the quality of pitches and provide recommendations for improvements, including full PQS analysis, min-visits and follow up reports
• To help maintain a healthy association.
• Offer informal local advice and links to resources.
• Run courses/mini workshop on behalf of its members.
• Raise awareness of standards and offer support, advice and encouragement.
Pitch Advisors Price List
Mini pitch report - £100 plus mileage 0.45p per mile
Price includes :-
Site visit

Visual inspection

Verbal advice

Mini Report
Full pitch quality survey - £250 plus mileage 0.45p per mile
Price includes :-
Site visit

Visual inspection

Performance Quality Standard testing against benchmarked national standards

Written report
Contact Details
For pitch advisor bookings – Steve Pickup: steve.pickup@sussexcricket.co.uk 
County Pitch Advisor – Andy Mackay: andy.mackay@sussexcricket.co.uk 
County Pitch Advisor – Brian Sandalls: brian.sandalls@sussexcricket.co.uk  
County Pitch Advisor – Brian Fletcher: brianfletcher1@btinternet.com
NatWest Cricket Club Pitch Doctor
Pre-Season Rolling & Squaring
Pitch Preparation
Final Preparation & Marking
Pitch Renovation: Repairing Foot Holes
Pitch Renovation: Follow Through and General Pitch Repair
Pitch Renovation: Over Seeding and Calibration
Pitch Renovation: Plugging
Nets Maintenance