NEXT MATCH:
Sussex CCC vs Essex
Fireworks Night! Your questions answered...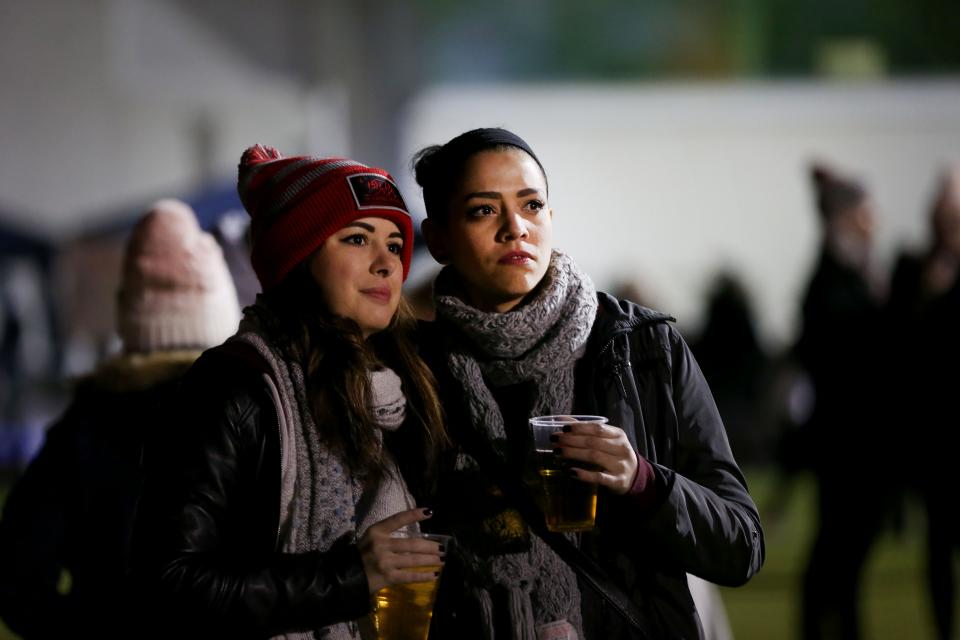 What time does the Sussex Cricket Fireworks Night presented by Domestic & General start?
Gates open at 6pm (see below for hospitality arrangements). Entry is via the Eaton Road entrance only.
The entertainment starts straight away with DJ Robbie James your host for the evening. There'll be live music from crowd favourites The Marching Skaletons before the spectacular fireworks display gets underway at 7.30pm.
As you'd expect at one of the region's largest displays, there are a lot of people to get through the gates, so please ARRIVE IN PLENTY OF TIME to make sure you don't miss out.
How's the weather looking?
At the time of writing, the forecast for Tuesday is for dry weather! Perfect for fireworks.
To avoid queuing; can I buy an advance ticket online or in person at the ground?
No problem! Print at home tickets can be purchased online up until 5:30pm on Tuesday. Tickets are also available in person from our club shop at The 1st Central County Ground until 5pm, Monday to Friday, and then from 9am to 4pm on Tuesday. After 4pm on Tuesday, tickets will then be available to buy in person from the booths situated at the Eaton Road entrance.
Can I buy a ticket on the night?
Yes, absolutely. Our friendly team will be on hand to sell tickets at the entrance on Eaton Road. These are priced at £10 for adults and £5 for under-16s. There may be a little wait while we serve everyone. If you'd prefer to head straight into the arena, you can buy your ticket in advance.
Can I pay with card on the night?
There will be only one ticket window with a card machine, so it will be MUCH quicker to pay with cash!
I've bought an advance ticket online, can I show this on my phone to gain access?
Yes! Please have all your tickets loaded for scanning upon arrival. Phone scanning can sometimes cause delays while tickets are being uploaded prior to scanning.
Printing your tickets in advance will speed up your entry to the ground.
I've bought a hospitality package, what time should I arrive?
Hospitality guests are welcome to arrive at 5:30pm. Food will be served promptly at 6.30pm so don't be late! You'll be located in either Cow Corner hospitality suites or the Spen Cama Pavilion (the location is printed on your ticket) and our friendly stewards will be on hand to provide directions.
What security checks will be in place?
Bag checks will be in operation at the entrance to the event. To ensure a speedy entry, please have your bags ready for inspection. Or, if you can, leave your bags at home!
Will there be food and drink available to buy at the event?
Lots! Greig's Café and Sharks Bar, located just after the entrance to the event, will be serving a range of hot food and snacks and alcoholic, soft and hot drinks.
Around the arena, you'll find outlets serving pizza, burgers crepes, Greek food and a Hog Roast.
The Wilbury Bar and the Executive Bar are both situated within the arena and will be serving a range of drinks and snacks.
Can I bring my own food and drinks?
Only sealed plastic bottles of water may be brought into the ground. No other food or drink is permitted.
Can I bring my own fireworks or sparklers?
No personal fireworks whatsoever – including sparklers – may be brought into the ground. Anyone in possession of these items will be refused entry. You won't need them though – we've got a spectacular display in store for you!
What time will the show end?
The show is scheduled to finish at around 8pm.
What is the reserve day, should the display not go ahead?
The reserve day is Friday 9th November. Please arrive with the same tickets, at the same time.