NEXT MATCH:
Sussex Sharks vs Lancashire Lightning
AEROTRON INDOOR SCHOOL
Sussex Cricket is proud to have a 5 lane Indoor School that boasts some of the most up-to-date facilities in the country.
Features include, multiple types of specialist surface, independent lanes with interchangeable nets, substantial run-ups, a tension netting ideal for indoor cricket matches, multiple bowling machines including a TrueMan by Bola and a Merlyn by Bola. These are set alongside a comfortable indoor viewing area overlooking the school.
The facilities available for hire are the same facilities used by the professional squad of Sussex CCC and are of the highest specification.
PLEASE NOTE, THE AEROTRON INDOOR SCHOOL IS CLOSED INDEFINITELY. FOR FULL DETAILS, CLICK HERE. 
We run multi day courses throughout the year during school holiday time, and cater to all abilities and experiences so there is something for everyone.
All of our coaches are ECB qualified and highly experienced in ensuring the courses are informative but most of all enjoyable. Our usual groups are; 6-9 years old aimed at beginners using soft ball, and 9-14 yrs aimed at existing club cricketers using a mix of hard and soft ball.
For more information, or to book a course, please use the contact form at the foot of this page. You can download the current courses by clicking on the link below.
Due to the current Indoor School closure, we will not be running any cricket camps or courses during the upcoming Easter Holidays. Click here for more information.
Our main daily use is providing one-on-one coaching sessions. You can book one of our coaches for individual sessions which usually last an hour. These can be just for yourself or for groups of up to 6 people. Speak to the coach about your game and how you want to improve it. We have a wide range of coaches available who work or have worked throughout the Sussex junior set up.
If you are interested in any sessions, then please fill out the contact form at the foot of this page or email the Indoor School at pat.green@sussexcricket.co.uk.
One to One (or up to 6 players): Level 2 Coach £44 - Level 3 Coach £46
Block 5 or more One to One Sessions: Level 2 Coach £40 - Level 3 Coach £42
Early Bird Sessions: Level 2 Coach £35 - Level 3 Coach £37
Area Squad Players One to One - Level 2 £39 - Level 3 £41
Please note: To qualify players must be in winter Area Training Squad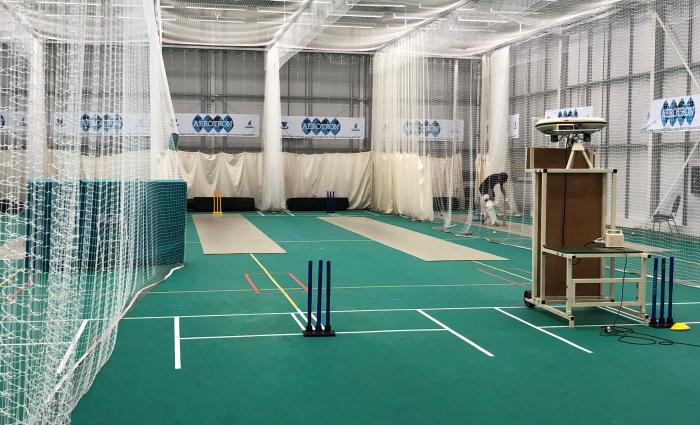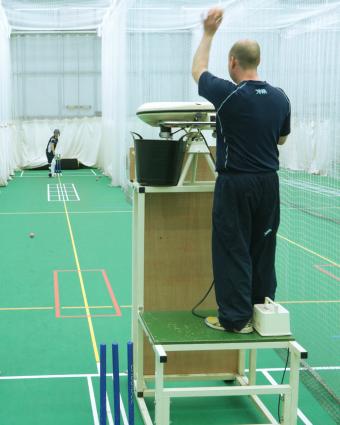 At the Aerotron Indoor School you can also book individual private net sessions or the entire hall. Many clubs, schools and colleges are already using our first-class facilities at Hove.
However, the hall is available on a non-cricket basis as well, so please get in touch to discuss your requirements.
One Net (One hour) - £33
Whole Hall (No Nets Used) - £125

Birthday Parties - £150 (This includes 2 hours use of the school with a coach to run an hour cricket session in the playing hall)